The HSC Routine 2019 has been published on 24 February 2019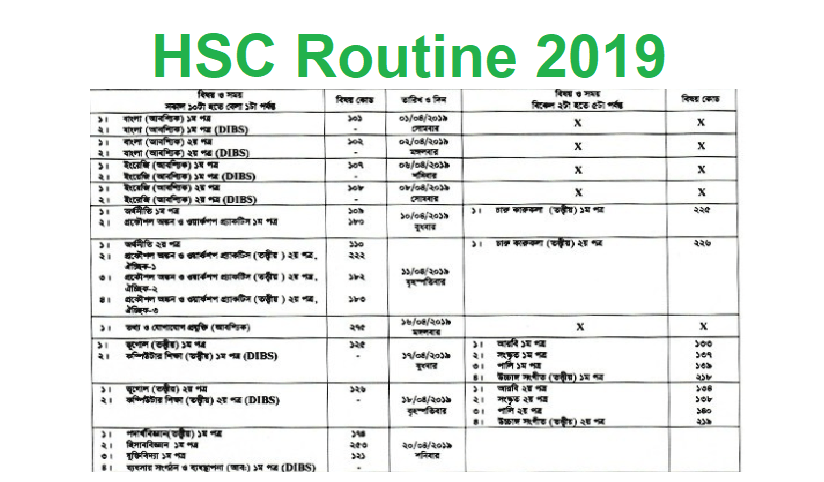 Bangladesh Education Board Exam HSC Routine 2019 has been published on 24 February 2019 by Bangladesh Education Board. Higher Certificate Examination will be started on 1st April 2019. The HSC exam routine has published on the official website of Bangladesh Education Board and also in the many media news sector. We have also attached the routine with in this post. A large number of students are seat for the exam every year in Bangladesh.
HSC examines are also looking for the exam routine and now the routine has published. This is a very important exam for the students. The routine off HSC exam are different in different Board. This is a Board exam under 10 Boards. There is Dhaka board, Jessore board, Slyhet board, Barishal board, Comilla board, Chittangong board, etc board in this county. Students are searching the HSC routine board wise. Students can download the PDF of every boards HSC routine by the website. Read more about HSC Routine 2019 Go TO this page.
The HSC Exam Routine 2019 is given here: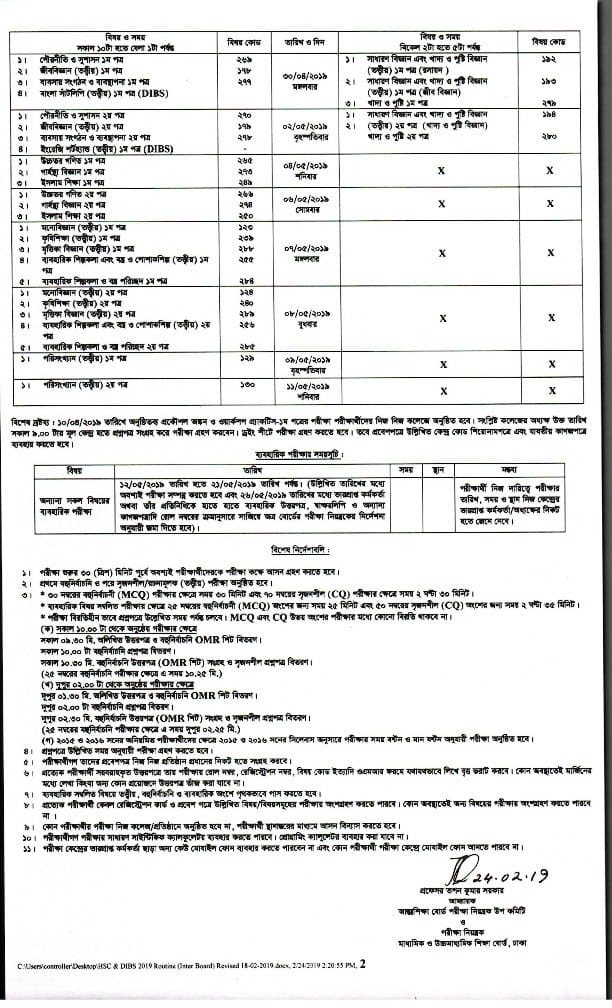 Every year the HSC exam held on the month of April, also this year will be same month. It's around 1,273,884 students will be participate in the HSC, Alim, and Vocational & DIBS examination in 2019. HSC is general line education, Alim is under Madrasha line education and Vocational & DIBS is under technical line. This all are same quality of educations. And the examination is also important to all because the result of the examination will be helped to get an admission to a valid good university.
Higher Secondary Certificates (HSC) and Equivalent exam will be started on 1 April and ended on 11 May 2019. The information is collected from Ministry of Education. Students are preparing them for the exam. The result will be changed their life. Life is not a bed of roses. So, don't lose your hope read carefully and all the good wishes for the students who will seat for the exam. All the best to for the exam.