Samsung Galaxy Z Fold 5: The Future of Foldable Phones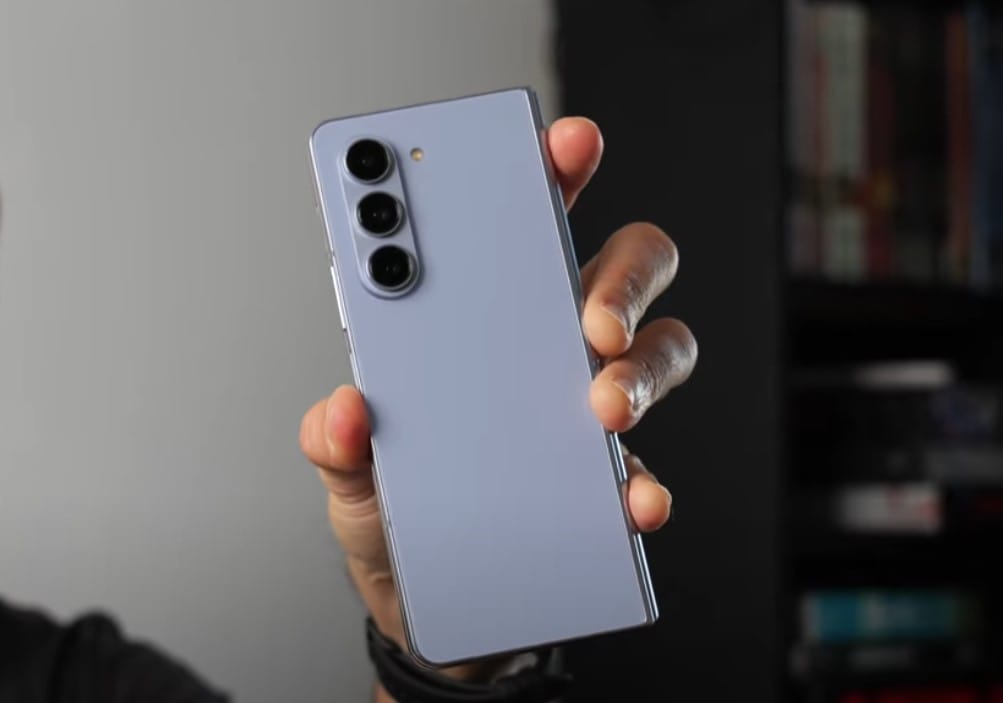 The Samsung Galaxy Z Fold 5, the latest in Samsung's line of foldable smartphones, has been making waves in the tech world. With its sleek design, enhanced performance, and a plethora of features, it's no wonder that it's being hailed as the best foldable phone to buy. Let's dive deep into the world of the Galaxy Z Fold 5 and explore what makes it stand out.
Samsung Galaxy Z Fold 5 Design and Build:
The Galaxy Z Fold 5, at first glance, might seem reminiscent of its predecessor, the Galaxy Z Fold 4. However, upon closer inspection, one can notice the subtle yet significant changes. The new Fold 5 boasts a slimmer design, measuring 13.4 mm when folded and 6.1 mm when unfolded. This is a notable reduction from Fold 4's dimensions. The phone's weight has also been reduced from 9.28 ounces to 8.92 ounces, making it more ergonomic and comfortable to hold.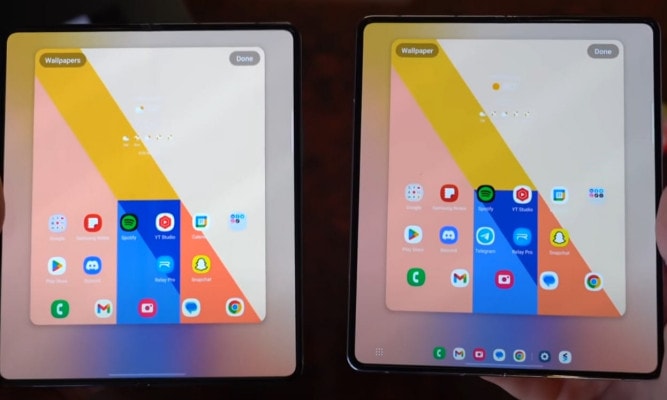 Samsung has achieved this reduced footprint with the introduction of the new Flex Hinge, which allows the phone to close without any gap. This not only reduces the overall size but also minimizes the chances of debris getting inside. The phone's durability is further enhanced with the Gorilla Glass Victus 2 protection on both the front and back. An IPX8 rating ensures water resistance, and its construction from high-quality Armor Aluminium speaks volumes about its premium quality.
Display
The Galaxy Z Fold 5 features two AMOLED displays: a 7.6-inch main screen and a 6.2-inch cover screen. Both screens offer an adaptive refresh rate of up to 120Hz. The main display now boasts a brightness of 1750 nits, a significant improvement from the Fold 4's 1000 nits. This ensures better outdoor visibility and reduces reflections, making the display usable in any lighting condition.
Performance
Under the hood, the Galaxy Z Fold 5 is powered by the custom Snapdragon 8 Gen 2 processor. This chipset, complemented by 12GB RAM, ensures smooth and rapid performance, whether you're multitasking or indulging in high-end gaming. The phone also features a larger vapor cooling chamber, ensuring efficient temperature control.
Battery Life
The 8 Gen 2 processor plays a crucial role in enhancing the battery life of the Fold 5. While the battery capacity remains at 4400mAh, the improved hardware ensures longer usage. However, it's worth noting that Samsung does not include a charging brick in the box.
Galaxy Z Fold 5 Cameras:
The Galaxy Z Fold 5 continues with the triple camera system, including a 50-megapixel main camera, a 12-megapixel ultra-wide lens, and a 10-megapixel telephoto lens with 3x optical zoom. The cameras are capable of capturing sharp and vibrant photos, even in low light conditions.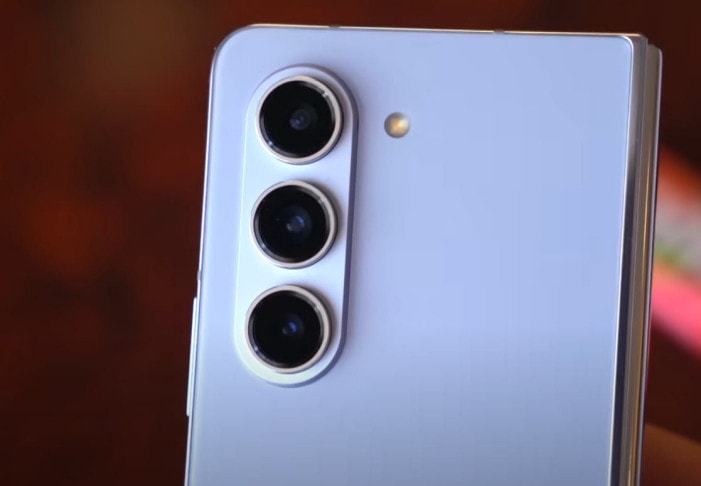 Software
With Android 13 and One UI 5.1.1, the Fold 5 offers an enhanced software experience. Features like Taskbar, which now displays up to four recent apps and a new drag-and-drop function, make multitasking a breeze.
Galaxy Z Fold 5 Price and Availability:
The Galaxy Z Fold 5 is priced starting at ₹1,54,999 for the 12GB RAM and 256GB storage variant in India. The phone went on sale on August 18, 2023.
Verdict
The Galaxy Z Fold 5, with its snappier processor, improved cameras, and sleeker design, is a worthy successor to the Fold 4. While it comes with a hefty price tag, it offers a unique and premium experience that justifies the cost.
Specification Table
| Feature | Specification |
| --- | --- |
| Design | Slimmer design, Flex Hinge, Gorilla Glass Victus 2, IPX8 |
| Display | 7.6-inch main (1750 nits), 6.2-inch cover, 120Hz AMOLED |
| Performance | Snapdragon 8 Gen 2, 12GB RAM |
| Battery | 4400mAh, No charging brick included |
| Cameras | 50MP main, 12MP ultra-wide, 10MP telephoto |
| Software | Android 13, One UI 5.1.1 |
| Price (India) | Starts at ₹1,54,999 |
| Availability (India) | August 18, 2023 |
In conclusion, the Samsung Galaxy Z Fold 5 is a testament to Samsung's commitment to innovation and quality. Whether you're a tech enthusiast or someone looking for a premium smartphone experience, the Fold 5 is worth considering.