Samsung Galaxy Z Series: The Evolution of Foldable Technology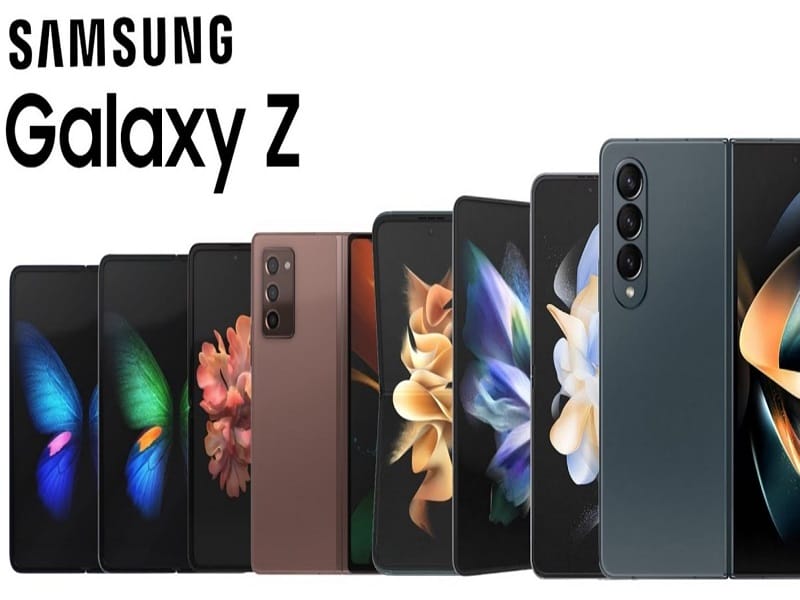 The Samsung Galaxy Z series, also known as Samsung Galaxy Foldables in specific regions, represents Samsung Electronics' foray into the world of foldable smartphones. This line of devices has been at the forefront of innovation, showcasing Samsung's commitment to pushing the boundaries of smartphone design and functionality.
Timeline of the Galaxy Z Series:
2019: The journey began with the Samsung Galaxy Fold, marking Samsung's initial step into the foldable smartphone market. This device was unique as it was the only one in the series not to carry the "Z" branding.
2020: The Galaxy Z Flip was introduced, becoming the first device to be marketed under the "Z" brand. Unlike its predecessor, the Galaxy Fold, the Z Flip folded vertically and featured a hybrid glass coating known as the "Infinity Flex Display". The same year, Samsung also launched the Galaxy Z Fold 2, which improved upon the original Fold's design by offering a larger front screen, minimal bezels, and enhanced camera capabilities.
2021: Samsung unveiled the third generation of its foldable devices, the Galaxy Z Fold 3 and Galaxy Z Flip 3. Both devices boasted more durable materials, a redesigned hinge, and IPX8 water resistance.
2022: The Galaxy Z Fold 4 and Galaxy Z Flip 4 were announced. These devices continued the legacy of their predecessors, offering refined designs and improved functionalities.
2023: The most recent additions to the series, the Galaxy Z Fold 5 and Galaxy Z Flip 5, were unveiled, further solidifying Samsung's position in the foldable smartphone market.
Notable Mentions:
In 2018, before the official launch of the Z series, Samsung announced a prototype named the Samsung Galaxy X. This prototype paved the way for the eventual release of the Galaxy Z series in 2019.
The Galaxy Z series faced a rebranding in certain European regions in 2022. Specifically, in the Baltic states, the "Z" branding was removed from the Galaxy Fold and Flip devices. This decision was influenced by the 2022 Russian invasion of Ukraine, where the letter "Z" had been adopted as a symbol by the Russian military.
The Samsung Galaxy Z series exemplifies the evolution of smartphone technology. With each new release, Samsung has demonstrated its dedication to innovation, offering users a unique blend of style and functionality. As the world of technology continues to evolve, the Galaxy Z series stands as a testament to Samsung's vision for the future of smartphones.