News Feed
How to enable Facebook Messenger Dark Mode?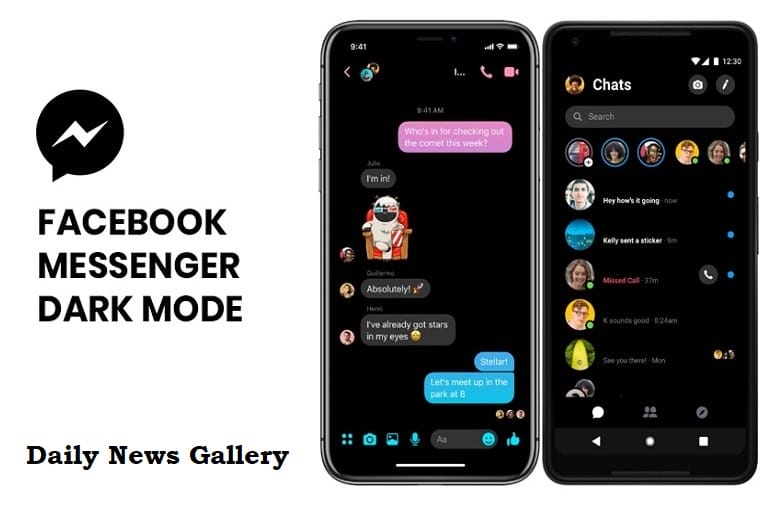 How to enable Facebook Messenger Dark Mode? The long-awaited system-wide Dark mode is available on iOS 13. It is on the beta or Trail mode. Facebook is apparently testing a Dark Interface for Messenger App. There is a hidden way available on Messenger where the user can enable Dark Mode. Now, we are describing the system of Fb Dark Mode Enable in Messenger.
Normally, People don't see any setting for turning on the Dark mode in Messenger. Instead, what you have to do is go to a chat thread, and send the person the  (moon) emoji. It is not important to send it to a friend. You can send the moon Emoji to anyone like a Business user or friend or yourself. Once you have already sent the moon emoji, tap on it in the thread and a message should appear saying that "you found Dark Mode!"
Sometimes, the system doesn't work perfectly. Kindly, close Facebook Messenger and open it again. Then tap the emoji again to see the Dark Mode message.
From there, you can head into Facebook Messenger settings and toggle the Dark Mode switch to enable the new interface. Facebook Messenger's Dark Mode is a true black interface, unlike some dark mode designs that are a dark gray. This means it looks pretty nice on the iPhone X, iPhone XS, and iPhone XR OLED display.
Very soon, it will provide Dark mode on the other Apps. In the Final word, we want to know that, did you enable Dark mode on Facebook Messenger? Let's inform us via comment. It will encourage other people to enable the system.