Diploma in Commerce Final Exam Routine 2019 Published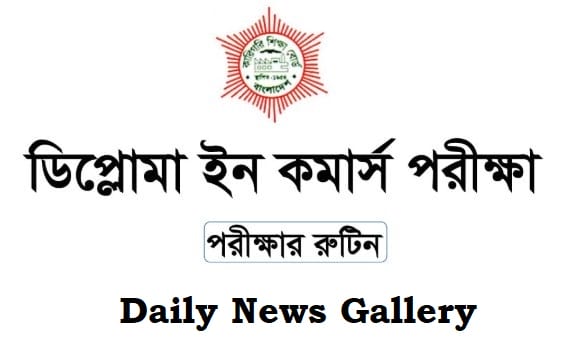 Diploma in Commerce Final Exam Routine 2019 has published on Bangladesh Technical Education Board Official Website www.bteb.gov.bd. All the Students of Diploma in Commerce are now looking for their Final Exam Routine 2019. The Exam will start on 01 April 2019 and the last date of Exam is 24 April 2019.
The Final Exam of Diploma in Commerce for Class 11 and 12 will start on the Same Date. The Examine has already notified their Center Name and other Information. In this Routine, They will get their Exam Time and Date with the Subject Name and Code.
There are nine Exam are available on the Diploma in Commerce Exam. So, Check the Exam Routine carefully and attend on the Exam Center before 30 Minutes.

The Final Result of Diploma in Commerce 2019 will also publish on this website. Not only the Diploma in Commerce but also all other Public Exam Routine, Exam Result, and Admission info you will get it here. If you want to download the Official Routine, Just click on the below Image and save it in your Device directory where you want to save the file. You are eligible to open this Routine without any PDF Reader or PDF Open Software.