News Feed
BREB Written Exam Result has published & Viva Exam Date has Scheduled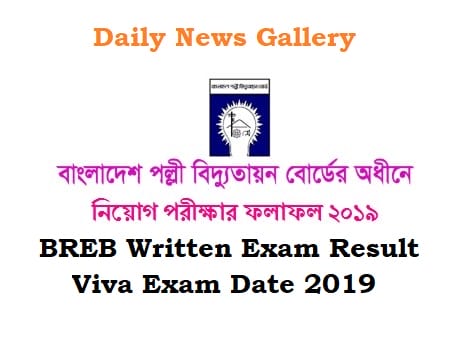 BREB Written Exam Result has published. All the Selected Candidates Viva Exam Date has also Scheduler. Bangladesh Rural Electrification Board (REB) has published the Result today on their official Website www.reb.gov.bd. The Result of Written Exam for Job Circular 2019 has added in this Post. So, you can now check your Result from the PDF list. If you have selected for the Viva, You can now Visit on the Scheduled Date.
The Authority has scheduled the Viva Exam Date. The Viva Exam of REB will start on 15 March 2019 and continue till 18 March 2019. Details info is available on the PDF Result Sheet.
The Selected Candidates must carry some documents to the Exam Hall. No different Admit Card will generate for the Viva Exam. So, carry your Written Exam Admit card to the Viva Board.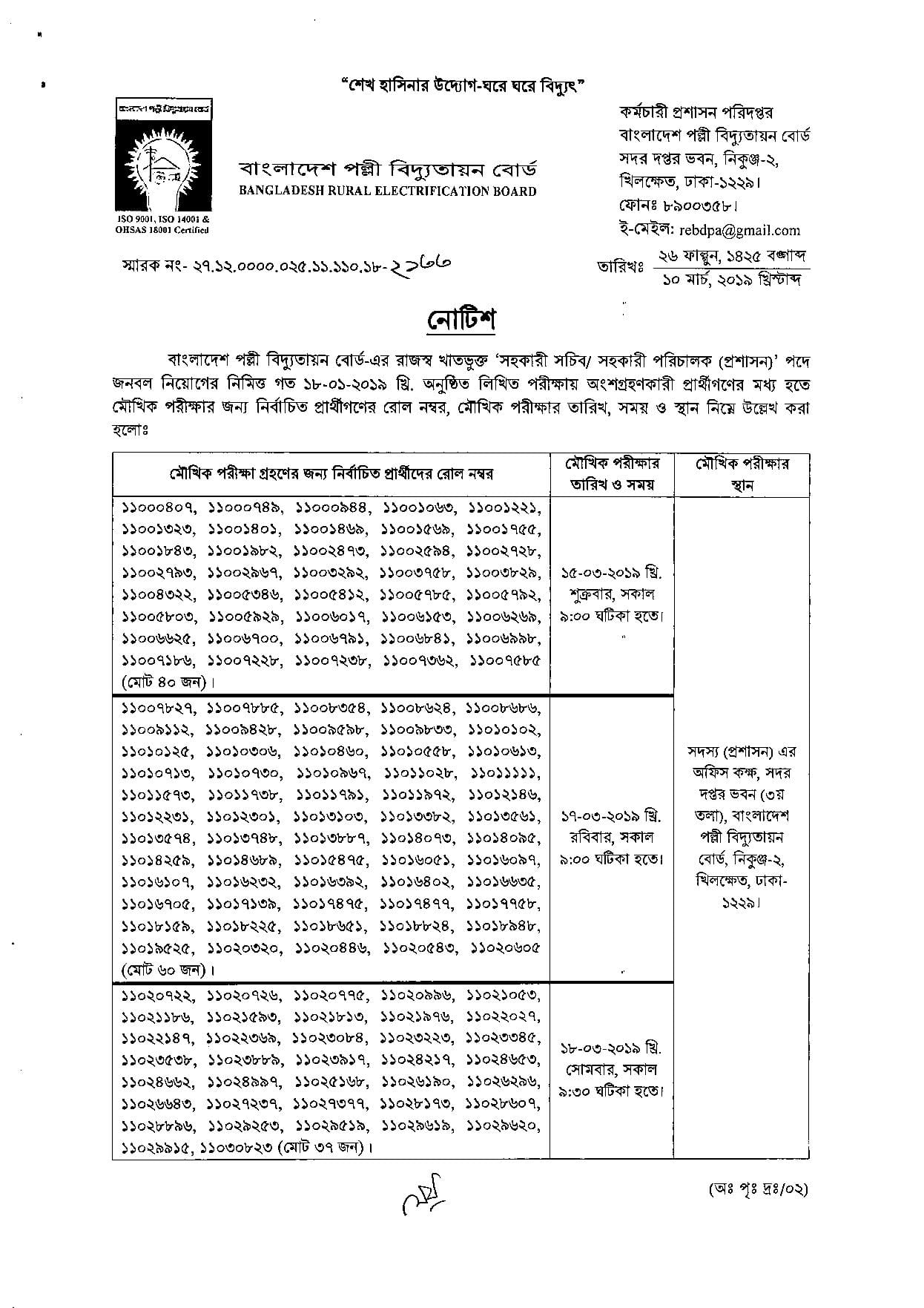 You need to also carry the Academic Certificate of All Public Exam, Character Certificate from the Studied Institute, National ID Card, Nationality Certificate (Verified), All Documents 2 copies Photocopy (Verified) and the Online Application Form also need to submit to the Viva Board.
Total 137 Candidates selected for the Viva Exam which Scheduled to 15 March 2019 (40), 17 March 2019 (60) and 18 March 2019 (37). We will publish the Final Result of Bangladesh Rural Electrification Board (BRER) Job Circular 2019. For any more information require, inform us now to get a quick response from us.