News Feed
BD Train Tracker Service – Bangladesh Railway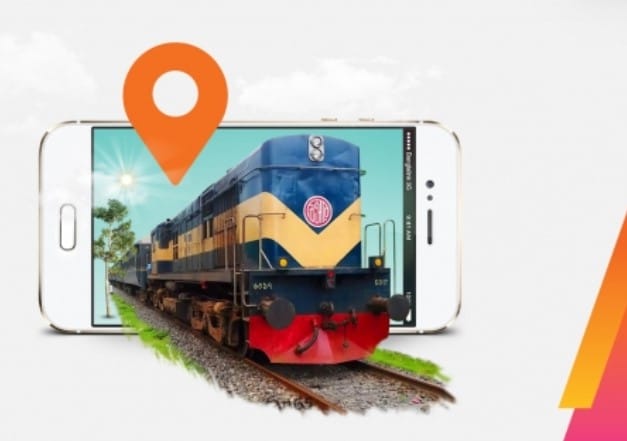 Bangladesh Railway Train Tracker Service is available here. All the people who purchased Train Ticket can know the train Location quickly. Mobile SMS system is available to know the BD Train Location. In this Content, We will describe Bangladeshi All Intercity and Mail Train.
All Mobile users can send a message to check BD Train Location. The SMS Charge is 4 TK and tax. Bangladesh Railway has added the GPS on the Train where the Mobile users can check the Train Location Bangladesh.
Mobile SMS System to Know BD Train Location
Firstly, go to the Mobile Message option and then type the official Mobile SMS format with Train code or Number. Then send the message to get the Train Location.
Type TR <Space > train no/train code send to 16318
Train travelers can get the current location of a train in real time (with 5-sec pulse)
Train passengers can get train status, departure time, next station, next stoppage, the actual delay time from the reply SMS
Users can also get any unexpected event information like trip cancellation notice, transshipment, etc. with prior confirmation received from Bangladesh Railway
Travelers no need to wait for the uncertain time at the station for their desired train; rather they can plan their trip in accordance with the information received from the service staying at home
Train Name and Code to know Location
SL
Train Name
Start From
Destination
Off Day
Start time from
Origin Station
Train ID
Train Code
1
Jamuna
Tarakandi
Dhaka
N/A
2:10
746
jamuna
2
Meghna
Chandpur
Chittagong
N/A
5:00
730
meghna
3
Barendra
Chilahati
Rajshahi
Sunday
5:50
732
baren
4
Upakul
Noakhali
Dhaka
Wednesday
6:00
711
upakul
5
Dhumketu
Dhaka
Rajshahi
Saturday
6:00
769
dhum
6
Shirajgonj Ex
Shirajgonj
Dhaka
Saturday
6:00
775
siraj
7
Dolanchapa
Dinajpur
Santahar
N/A
6:10
768
dolan
8
Sundarban
Dhaka
Khulna
Wednesday
6:20
726
sundar
9
Titumir
Rajshahi
Chilahati
Wednesday
6:20
733
titu
10
Kapotaskh
Khulna
Rajshahi
Saturday
6:30
715
kapot
11
Bhramanputra
Dewangonj
Dhaka
N/A
6:30
744
brahma
12
Parabat
Dhaka
Sylhet
Tuesday
6:35
709
para
13
Sagardari
Rajshahi
Khulna
Monday
6:40
762
sagar
14
Egaro Pro D
Kishorganj
Dhaka
N/A
6:50
738
egaropd
15
Subarna
Chittagong
Dhaka
Monday
7:00
701
subarna
16
Madhumati
Rajshahi
Goalonda G.
Thursday
7:00
756
madhu
17
Kaloni
Sylhet
Dhaka
Friday
7:10
774
kaloni
18
Shonar Bangla
Dhaka
Chittagong
Wednesday
7:00
788
sona
19
Moitree
Kolkata
Dhaka Cantt
Fri/Sat/Mon/Tue
7:10
3108
moitreed
20
Rupsha U
Khulna
Saidpur
Thursday
7:15
727
rubshau
21
Egaro Pro U
Dhaka
Kishorganj
Wednesday
7:15
737
egaropu
22
Bijoy Ex
Chittagong
Mymensing Jn
Wednesday
7:20
785
bijoy
23
Tista
Dhaka
Dewangonj B
Monday
7:30
707
tista
24
Silk city
Rajshahi
Dhaka
Sunday
7:40
754
silk
25
Provati
Dhaka
Chittagong
N/A
7:45
704
provati
26
Rupsha D
Saidpur
Khulna
Thursday
8:00
728
rubshad
27
Nilsagar
Dhaka
Chilahati
Monday
8:00
765
nil
28
Moitree
Dhaka Cantt
Kolkata
Sun/Wed/Fri/Sat
8:15
3107
moitreeu
29
Haor Ex
Mohanganj
Dhaka
Thursday
8:30
778
haor
30
Joyantika Dn
Sylhet
Dhaka
Thursday
8:40
718
joyantd
31
Chitra
Khulna
Dhaka
Monday
8:40
763
chitra
32
Paharika Up
Chittagong
Sylhet
Monday
9:00
719
paharu
33
Rangpur Ex
Dhaka
Rangpur
Sunday
9:00
771
rang
34
Drutajan
Dinajpur
Rangpur
Wednesday
9:15
758
druta
35
Aghnibina
Dhaka
Tarakandi
N/A
9:45
735
agni
36
Ekota
Dhaka
Dinajpur
Tuesday
10:00
705
ekota
37
Paharika Dn
Sylhet
Chittgong
Saturday
10:15
720
pahard
38
Kishorgonj Ex
Dhaka
Kishorganj
Friday
10:35
781
kishor
39
Lalmoni Dn
Lalmonirhat
Dhaka
Friday
10:40
752
lald
40
Joyantika Up
Dhaka
Sylhet
N/A
12:00
717
joyantu
41
Mohanogor Ex
Chittagong
Dhaka
Sunday
12:30
721
moha
42
Egaro god D
Kishorganj
Dhaka
Wednesday
12:30
750
egarogd
43
Dolanchapa
Santahar
Dinajpur
N/A
13:30
767
dolan
44
Titumir
Chilahati
Rajshahi
Wednesday
14:00
734
titu
45
Kapotaskh
Rajshahi
Khulna
Saturday
14:15
716
kapot
46
Mohangonj Ex
Dhaka
Mohangonj
Monday
14:20
789
mohan
47
Silk city
Dhaka
Rajshahi
Sunday
14:40
753
silk
48
Kishorgonj Ex
Kishorganj
Dhaka
Friday
14:40
782
kishor
49
Subarna
Dhaka
Chittagong
Monday
15:00
702
subarna
50
Godhuli
Chittagong
Dhaka
N/A
15:00
703
godhuli
51
Tista
Dewangonj
Dhaka
Monday
15:00
708
tista
52
Parabat
Sylhet
Dhaka
Tuesday
15:00
710
para
53
Barendra
Rajshahi
Chilahati
Sunday
15:00
731
baren
54
Madhumati
Goalonda Ghat
Rajshahi
Thursday
15:00
755
madhu
55
Upakul
Dhaka
Noakhali
Tuesday
15:20
712
upakul
56
Padma
Rajshahi
Dhaka
Tuesday
16:00
760
padma
57
Sagardari
Khulna
Rajshahi
Monday
16:00
761
sagar
58
Kaloni
Dhaka
Sylhet
Friday
16:00
773
kaloni
59
Jamuna
Dhaka
Tarakandi
N/A
16:40
745
jamuna
60
Aghnibina
Tarakandi
Dhaka
N/A
16:50
736
agni
61
Shirajgonj Ex
Dhaka
Shirajgonj
Saturday
17:00
776
shiraj
62
Shonar Bangla
Chittagong
Dhaka
Tuesday
17:00
787
sona
63
Meghna
Chittagong
Chandpur
N/A
17:15
729
meghna
64
Bhramanputra
Dhaka
Dewangonj
N/A
18:00
743
brahma
65
Egaro god U
Dhaka
Kishorganj
N/A
18:30
749
egarogu
66
Simanta D
Chilahati
Khulna
N/A
18:45
748
simad
67
Chitra
Dhaka
Khulna
Monday
19:00
764
chitra
68
Drutajan
Dhaka
Dinajpur
Wednesday
20:00
757
druta
69
Rangpur Ex
Rangpur
Dhaka
Sunday
20:00
772
rang
70
Bijoy Ex
Mymensing Jn
Chittagong
Tuesday
20:00
786
bijoy
71
Sundarban
Khulna
Dhaka
Tuesday
20:30
725
sundar
72
Mohanogor Ex
Dhaka
Chittagong
Sunday
21:00
722
moha
73
Simanta U
Khulna
Chilahati
N/A
21:15
747
simau
74
Nilsagar
Chilahati
Dhaka
Sunday
21:20
766
nil
75
Udayan Dn
Sylhet
Chittgong
Sunday
21:20
724
udayd
76
Udayan Up
Chittagong
Sylhet
Saturday
21:45
723
udayu
77
Upaban Up
Dhaka
Sylhet
Wednesday
21:50
739
upabanu
78
Upaban Dn
Sylhet
Dhaka
N/A
22:00
740
upaband
79
Lalmoni Up
Dhaka
Lalmonirhat
Friday
22:10
751
lalu
80
Ekota
Dinajpur
Dhaka
Monday
23:00
706
ekota
81
Turna U
Chittagong
Dhaka
N/A
23:00
741
turnau
82
Padma
Dhaka
Rajshahi
Tuesday
23:10
759
padma
83
Dhumketu
Rajshahi
Dhaka
Friday
23:20
770
dhum
84
Turna D
Dhaka
Chittagong
N/A
23:30
742
turnad
85
Mohangonj Ex
Mohanganj
Dhaka
Monday
23:30
790
mohan
86
Haor Ex
Dhaka
Mohanganj
Wednesday
23:50
777
haor
87
Karotoa Up
Santahar
Burimari
N/A
9:00
713
karou
88
Karotoa Dn
Burimari
Santahar
N/A
15:40
714
karod