News Feed
Practicing Yoga Online Can Help You Gain Your Life Back: Glo Takes a New Approach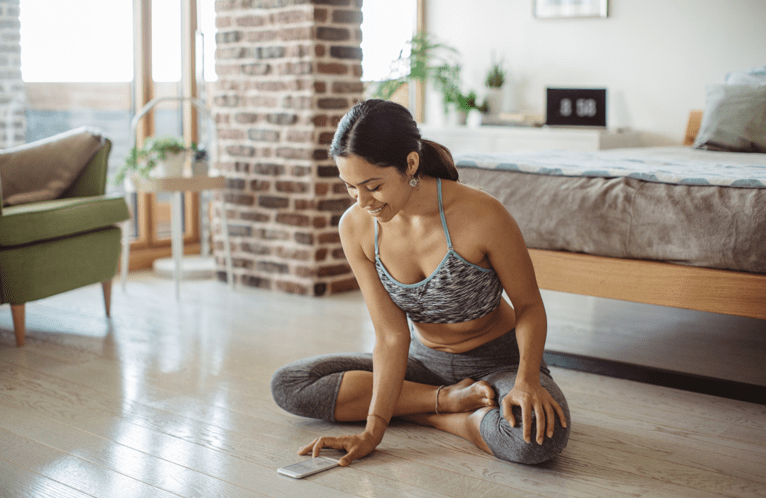 The company Glo has created a new method of staying in shape for physically and mentally. Glo has put together instructors and classes so that anyone can learn and study yoga online. The company offers a subscription-based service that allows their clients access to a variety of teachers, courses, and meditations with a free trial period. Glo's motto is to develop tools that can help people change their lives, and the team is doing that by connecting busy individuals to online programs that can help them achieve their goals.
Glo believes in strong bodies and resilient minds. Human beings are natural seekers and curious. This company brings online yoga and meditation to a new level. After working all day and taking care of family and friends, it can be hard to find time and space to quiet the mind, let alone workout. Glo recognized that people were seeking an answer to this problem, so they tackled it by putting the teachings all in one organized place.
Yoga Conditioning
Glo can help the busiest people get or stay in condition with the yoga online conditioning options. The classes are geared for beginners, intermediate, and advanced students. For the beginner who wants to take a tough yoga workout, there is an introductory 20-minute class. You will get a complete cardio workout mixed with poses for strength. Intermediate people may want to try something new and use weights. Miss Budig will get you moving in new and fun directions in her sun salutation class. Advanced students are generally strong, and to challenge their muscles, they might need more time or poses. The 30-minute whole body workout uses blocks to achieve a total yoga burnout.
Partner or Couples Yoga
Busy partners may get very little time to spend together because of work schedules and family obligations. Glo's yoga online classes for partners can give you an excuse to get together. Because it is offered through their portal, you can get together early in the morning before the day gets a hold of you, or late at night, which may be the only quality time you get to spend together. The partner programs come in a variety of lengths, so if you only have a few minutes, you can still squeeze in some exercise and bonding. If you only have 15 minutes, treat yourselves to the back releasing class. Couples get to help each other release back and spine tension with hands-on moves. If you have more time on the weekends, try the Hatha routine. It is 30 minutes of motion, and it is excellent for couples, partners, or two people who want to support each other in yoga practices. The instructor, Miss LaFond, encourages proper breathing techniques while engaging in twists, bends, and different mindful poses.
Qi
Qi is the energy of life, and yoga is one way to exercise it. Glo produced Tao Yin, which is a form of Chinese yoga. Tao Yin involves centering poses, breathwork, and stretching to capture and move the life force energy. If you are new to this form of yoga, taking yoga online classes lets you review the moves and replay the action as many times as you need to in order to feel confident. In traditional classrooms, it is not always possible for the teacher to stop and help you, but using yoga online classes, you get to control the flow and timing.
Restore and Relax Classes
These classes maybe some of the most beneficial for the busiest people. Taking a few moments out of your day to unwind the spine and stretch out any tension in the neck and shoulders can contribute to most anyone's overall well being. The stretching and relaxing classes run from a quick 10 minutes to a full 45-minute complete body cool down.