Google Maps Unveils Exciting AI Features For Easier Travel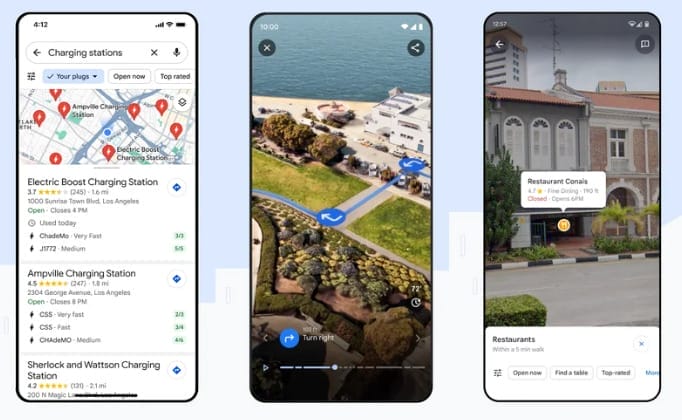 Google Maps is stepping up its game for iOS users, introducing a range of innovative AI features to make trip planning a breeze. While iPhones come with Apple Maps, many prefer Google Maps for its broader functionalities and integration with the Google ecosystem.
One of the standout features is the "Immersive View for Routes." This tool lets travelers preview their entire journey, whether by car, foot, or bike. Imagine cycling to San Francisco's Palace of Fine Arts and seeing every turn in advance. Plus, a unique time slider predicts traffic and weather, helping users pick the best time to set out.
This feature is now live in major cities like New York, London, and Tokyo, available for both Android and iOS.
Another cool addition is "Lens in Maps." Lost in a new city? Just tap the Lens icon, lift your phone, and instantly get info on nearby cafes, ATMs, or shops. This feature is expanding to 50 more cities, including Rome and Taipei.
Google Maps is also getting a visual upgrade. Soon, users will see more realistic buildings and detailed lane information, making navigation in busy areas smoother. In the US, the map will show HOV lanes, and in Europe, an AI-powered speed limit feature will be added.
Electric vehicle drivers have something to cheer about too. Enhanced charging station details will show charger types and their last usage time, ensuring drivers don't end up at a broken station. Google is updating its search on Maps, allowing users to get visual results for unique searches and providing thematic search suggestions for inspiration. These updates make Google Maps an even more useful tool for travelers.