News Feed
The importance of mattress size and dimensions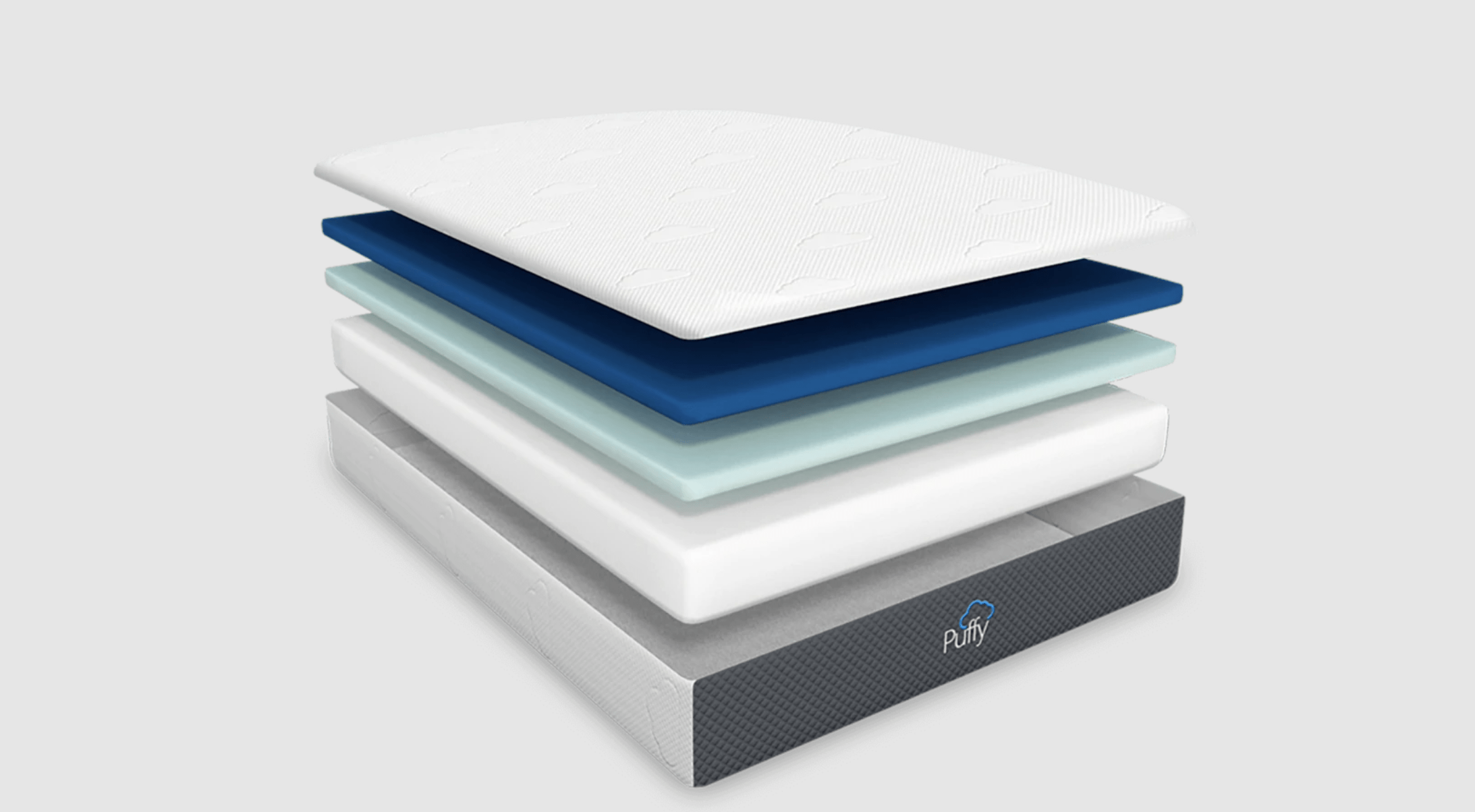 Mattress size and dimensions are crucial when it comes to having a comfortable sleep. After all, you can only be productive at work once you have enough sleep. Unfortunately, many people usually overlook that mattress size matters for you to get a good night's sleep. 
Besides this, if you intend to sleep on the mattress with your partner, you need to have adequate space to help you to have a restful sleep. This is the only way you can wake up feeling refreshed and ready for the long day ahead. This post discusses the importance of mattress size and dimensions. 
The importance of mattress size
You need to have enough space so that you can have the quality rest that you deserve. Remember that to regulate your body temperature effectively, there should be enough space. This is because body temperature can affect your circadian rhythm and sleep cycle.
It is also nice to cuddle with your partner, but lack of enough space can lead to overheating. As a result, it can prevent you from staying asleep. Therefore, it's a good idea to purchase a large enough mattress that can accommodate two people so that you can have the space you need.  
Besides, a mattress that provides enough space can also reduce disturbance at night, especially if your partner tosses and turns while sleeping. You should remember that an average person can spend at least one-third of their life sleeping. Hence, you need to make sure that you select the right mattress size. There are a few things you need to consider when buying a mattress. These are:
Size of the person
A tall person should consider purchasing a mattress that has extra length to offer them the ideal comfort. For example, if you are more than six feet and two inches tall, then a full-size or standard twin-size bed can be too small to accommodate your body. And, if you are a wider build, then you need a queen-size or full-size bed so that you can sleep comfortably.
Number of individuals intending to sleep on the mattress
You may want to sleep on your bed with a child, partner, or a pet, so the smallest bed you should consider is a queen size. But if you want to sleep on your bed with more than one pet or person, then you may have to buy an even larger mattress, such as a California king or king. 
On the other hand, if you intend to sleep on the bed alone, you can choose a full, twin XL, or queen size, though this depends on the amount of extra space you prefer. 
Room size
It's usually not a good idea to have a large bed in a small studio apartment. This is because you are not using a limited area properly and it reduces space for other furniture as well as eliminates walking space. Therefore, before you choose a bed size, you need to ensure it is not too large to overload the room and limit the available space. 
Room location
It can be hard to physically move a large mattress into a room that is difficult to access. For instance, if your room features a small door and can only be accessed by narrow staircases, or it is not on the ground floor, there can be transportation problems. 
The best way to overcome this challenge is to buy a bed-in-a-box-style mattress. This mattress comes in a smaller size box and you can expand it to its original size when you take it out from its packaging. 
Bed sizes 
Before you decide to buy a new bed, you need to check the bed size dimensions to make sure that it fits perfectly in your room and is large enough to meet your needs. Mattress suppliers offer a variety of mattress sizes like twin mattresses. This mattress measures 38 inches by 75 inches and is the smallest mattress size in the market.
Twin mattresses are suitable for children and teenagers, though single adults can also use them. For the adults to use a twin mattress, they need to have an average height and live in a smaller room.
If this mattress is not a good option for you, then you can choose twin XL which measures 38 inches by 80 inches. The width of this bed is the same as a twin bed. This bed is suitable for single adults and taller teenagers. A twin XL bed is commonly used in college dorm rooms.
Another great option is the full-size bed that is 54 inches by 75 inches. The full-size bed is sometimes called a double bed and is the best size for a single adult with an average height who desires to have more floor space in the room. Keep in mind that two adults can also use a full-size mattress. However, it has a narrow width to reduce the space for two individuals to sleep comfortably.  
A popular mattress on the market is the queen-size mattress which is 60 inches by 80 inches. This mattress allows two people to sleep on it and fits properly in many room sizes. Single adults who want to have enough space to stretch out can use a queen-size bed. Couples who desire a bed that doesn't use a lot of floor space in the room can also choose this bed. A queen-size bed is also a good option if you want to use it in your guest room.
Lastly, you can decide to buy a king-size mattress that measures 76 inches by 80 inches. These mattresses are readily available on the market, and they are ideal for two sleepers who desire to have adequate space to share with their child or pet. 
You can choose a split king mattress if you want a mattress with various levels of firmness. It's worth noting that a split king mattress is simply two twin XL mattresses that are put next to one another. This allows sleepers to customize their mattress depending on their preference and avoid tossing and turning disturbance.