Technology
New Leaks Reveal Samsung's Upcoming Galaxy A54 and Galaxy A34 Models: What to Expect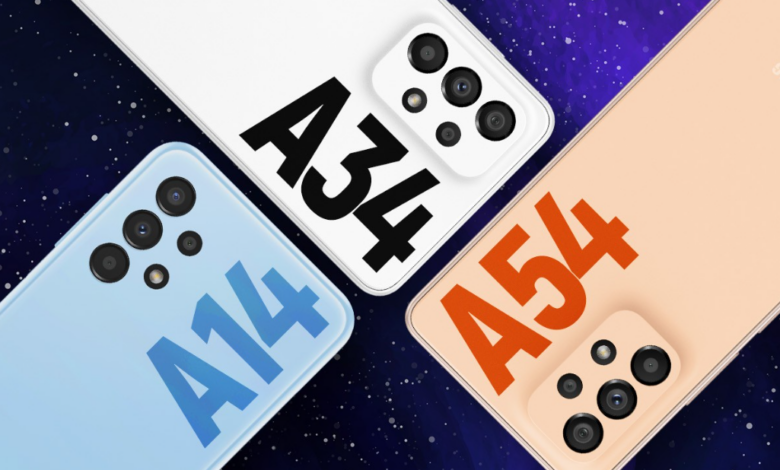 Samsung's upcoming release of the Galaxy A34 and Galaxy A54 will feature mid-range smartphones that mimic the new Galaxy S23 series from a distance. According to leaked official product images and key specifications, both models will come with large batteries, extended update support, and a variety of bright color options.
While the Galaxy A34 contains a waterdrop notch, unlike the Galaxy A54 and the Galaxy S23 series' punch-hole design, both models feature flat Super AMOLED displays with an output of 1080p and 120 Hz. The Galaxy A34 boasts a 6.6-inch panel, while the Galaxy A54s measures 6.4 inches. Samsung will use 5,000 mAh batteries across the new Galaxy A series. Additionally, the Galaxy A54's cameras, which include a 50 MP primary camera, a 12 MP ultra-wide-angle lens, and a 32 MP front-facing camera, surpass the Galaxy A34's 48 MP primary camera, 8 MP ultra-wide-angle lens, and 13 MP front-facing camera on paper.
According to WinFuture, the upcoming Galaxy A34 and Galaxy A54 smartphones will be equipped with the following cameras:
Galaxy A54:
50 MP primary
12 MP ultra-wide-angle
5 MP depth/macro
32 MP front-facing
Galaxy A34:
48 MP primary
8 MP ultra-wide-angle
5 MP depth/macro
13 MP front-facing
The Galaxy A34 is expected to feature a MediaTek Dimensity 900 SoC, 6 GB or 8 GB of RAM, and a choice of 128 GB or 256 GB of expandable storage. Meanwhile, the Galaxy A54 will come with an Exynos 1380 chipset, 8 GB of RAM, and 128 GB or 256 GB of storage. Samsung is anticipated to reveal the Galaxy A34 and A54 next month, although pricing details have not been leaked yet. Both devices will likely receive four major Android OS updates and one additional year of Android security patch coverage.