News Feed
FamiSafe Tracker App: Keep Kids Safe from the Vultures of the Virtual World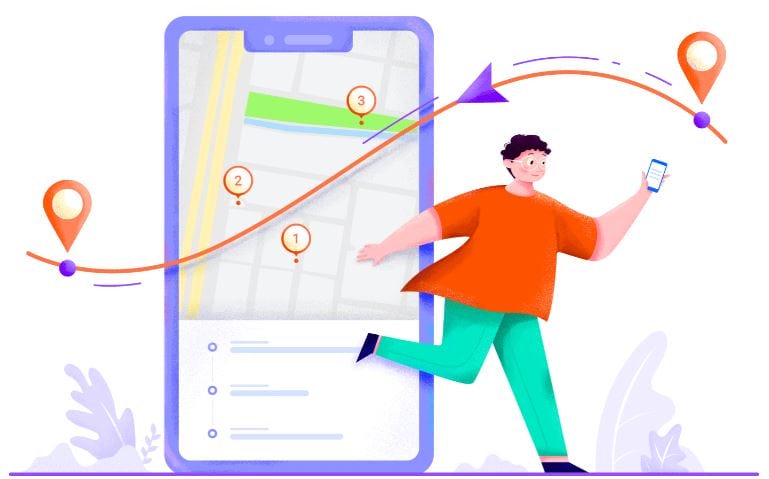 No matter how much we want to, we cannot keep our children away from technology. Be it the iPhone or the iPad, they have become an integral part of our lives. Some of the schools have made the iPad or tablets mandatory for homework and remote lessons. These advances have made parenting a painful task. Because like all technologies, this also has side effects.
Although the iPhone and iPad have the Screen Time feature, it is still in the early stage. This has led many parents to seek an alternative to screen time. But recently, Apple cracked down on some of the famous parental control apps as they were misusing the MDM certificate. However, there is a trusted parental app called FamiSafe that strictly follows the app store's policy regarding the use of the MDM certificate.
To validate your claim and also see what the app offers, we tested it for a week. Below are our findings and reviews on the FamiSafe Parental Control App.
Location tracking
One of the biggest fears for parents is when their children are out of their sight. Also, no parent can always keep them in front of their eyes all the time. The only solution to this problem is to have live tracking on your device. You, at least, need to know how to track a cell phone. FamiSafe offers this feature and it works perfectly.
All you need to do is enable the tracking feature within the app, and you can see where your child is in real-time. This is particularly useful for parents when their children play outside or when they travel long distances to school.
Location history
Another concern for parents is making sure their children don't fall into the wrong company. In most cases, kids go the wrong way when they hang out with the wrong people. With the location history feature of the app, you can know where your child was at a certain time. If you find something suspicious, you can talk to them and solve it.
Geofences
This is one of the most innovative features of the application. Allows parents to mark specific locations as safe. It can be your home or school. When the child is away from the areas marked as safe, parents are alerted. You can add multiple geofences based on your kid's travel plans.
Content filtering
Another concern for parents is the content available on the Internet. No matter how smart Google or YouTube is, they can't filter content on an individual level. Something good for them may not be suitable for parents. Fortunately, the FamiSafe application allows you to set different conditions for filtering content.
The app already has a massive database of websites with adult content or gambling games, but you can also manually add other websites that you may find that is not suitable for your children. Regarding YouTube, you can connect to your kid's YouTube account and see what videos you are watching, what channels they have subscribed to, and then act accordingly.
Screen time
The features discussed above are more of tracking stuff, but you can also set restrictions to limit smartphone use. You can restrict specific applications or set a global timer for smartphone use. This is one of the easiest ways to avoid iPhone or iPad addiction. In addition to that, you can also schedule the screen time feature for specific times like school time, study time, or sleep time.
Prices
The application is not free, mainly due to the hard work invested in developing it. There are several subscription options available on the App Store. Depending on your requirement, you can subscribe to it.
One month: $ 9.99 (up to 5 devices protected)
Three months: $ 19.99 (up to 10 devices protected)
One year: $ 59.99 (up to 30 devices protected)
At first glance, the one-year subscription fee looks more expensive but in fact, it is cheaper. A yearly subscription means you only have to pay $ 5 / month. Not only that, but the ability to protect the device has also been significantly increased, up to 30 devices. Interested? You can download the app via the following 3 links:
Conclusion:
FamiSafe is a versatile tool that makes it easy for you to control all your children's online activities. As a control device, FamiSafe not only functions as a child tracker but also as an online activity controller and educates how your children should treat the Internet. For as little as $ 9.99 / month, you can get a variety of useful features that significantly minimize any risks associated with using the Internet. Of course, this is very worth considering.
Finally, we hope this article will be of use to you. Good luck!