Copilot: Windows 11 New AI Assistant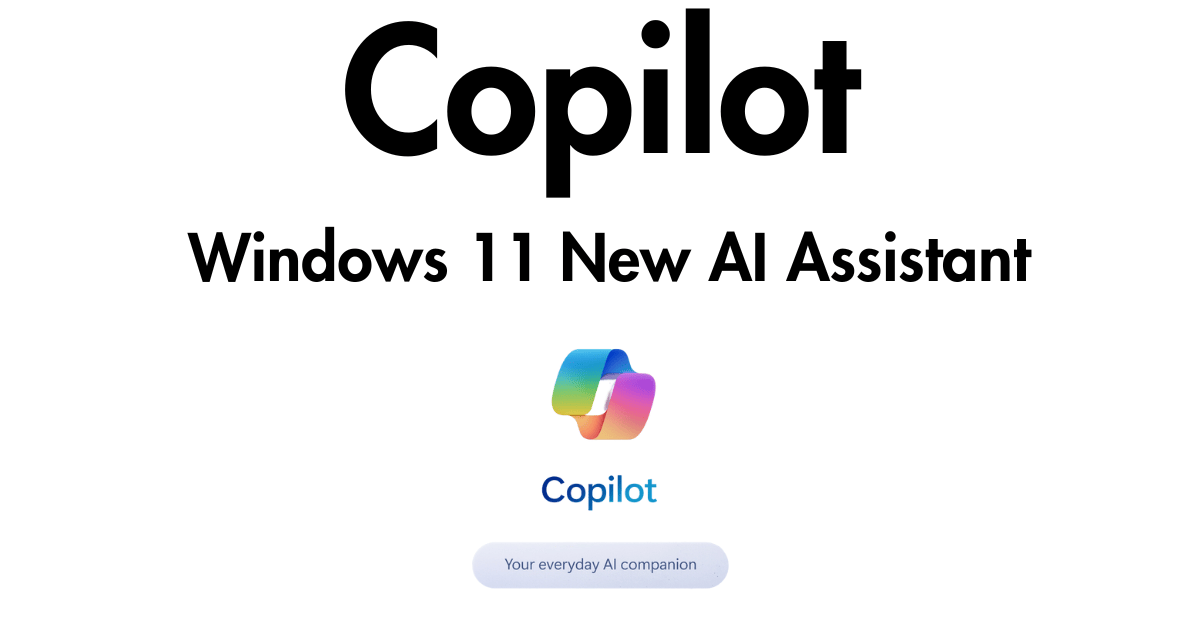 As someone who's always on the lookout for advancements in technology, especially when it comes to making our digital interactions more seamless and intuitive, I was quite intrigued by the introduction of Copilot, Windows 11's new AI assistant.
This new feature, introduced in a recent update, is Microsoft's latest attempt to integrate AI-based tools into the Windows operating system, and I must say, it's an interesting development.
What is Copilot?
Copilot is a new AI assistant introduced in Windows 11, designed to bring the functionality of Bing AI Chat directly to users via an embedded, easily accessible interface.
It's powered by OpenAI's GPT-4 and can be pulled up at any time using a button on the taskbar, allowing users to ask various questions and even control settings from the sidebar.
Now, let me dive deeper into my experience and observations. Copilot feels like a solid addition to the operating system. It's not perfect and does have its limitations, akin to the general woes associated with large language models, but it's a start.
Microsoft plans to enhance and expand the features of Copilot, integrating it into other applications, including Office 365.
One of the notable changes I observed was the integration of AI features into Microsoft's Snipping Tool and Paint apps.
The AI-powered background removal and the option to generate images using AI in Paint is something I found particularly exciting.
The Snipping Tool now allows text extraction from screenshots, a feature that I found handy for quickly copying text from one source to another.
The update also introduced an improved File Explorer with a modern interface and added controls for RGB-connected devices for gamers, directly from the Windows 11 system settings. These additions, though not groundbreaking, contribute to an enhanced user experience.
FAQ about Copilot
1. What is Copilot in Windows 11?
Copilot is a new AI assistant that brings the functionality of Bing AI Chat to users directly, allowing for easy access to information and settings control.
2. How do I access Copilot?
Copilot can be accessed using a button on the taskbar in Windows 11, following the recent update.
3. What are the features of the new Paint app?
The new Paint app is enhanced with AI-powered features, including background removal and the option to generate images using AI.
4. Can I extract text from screenshots with the updated Snipping Tool?
Yes, the updated Snipping Tool allows users to extract text from screenshots, enhancing its functionality.
5. What changes were made to the File Explorer in the update?
The File Explorer now features a modern interface with a carousel design for recent items, aligning with the aesthetic of Windows 11.
While Copilot and the other features introduced in the update are not revolutionary, they mark a significant step towards a more intuitive and AI-integrated user experience.
I'm looking forward to seeing how Microsoft will refine and expand these features in future updates. The integration of AI is not just a trend but a progression towards making technology an even more integral and seamless part of our daily lives.