5 Sophisticated Watches for The Modern Woman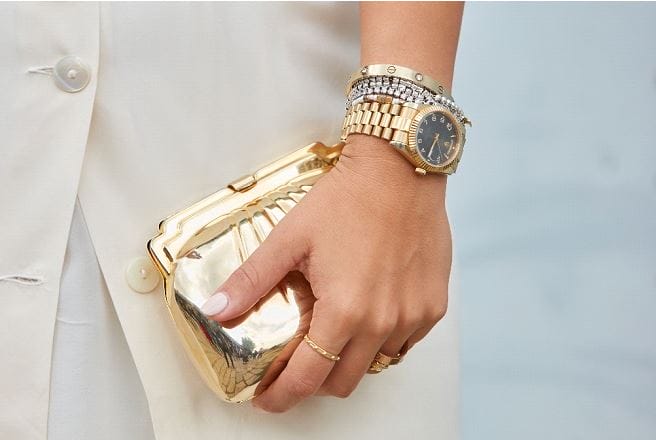 If you are watch-obsessed like us, you're probably searching for your next timepiece. Well, we got you!
Whether you are the outgoing type, a thrill-seeker, or a romantic at heart, watches for women can help you express your brightest side. Finding a versatile watch is difficult but not impossible when you know what you're looking for. Women crave something extra and remarkable that would tell time and accentuate their overall look and personality. Watches for women are almost like jewelry pieces, essential for every lady's accessory wardrobe.
Mother of Pearl Dial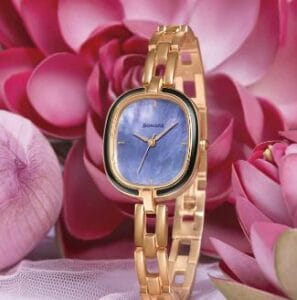 This stunning timepiece from Sonata's wedding edition is rich in texture. A luxurious-looking watch indeed, this one can make for the perfect wedding gift. Both reliable and stylish, this timepiece is as elegant as it can get. The mother of pearl dial analog watch will be the perfect addition to your party dresses as well!
Blush It Up with Silver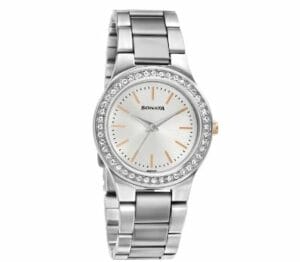 This stainless steel watch for women can be paired well with anything and everything. As you know, watches for women are more like a statement jewelry piece; this one will tick all your boxes. From being a chunky casual accessory to being an elegant piece for work meetings, this watch is surely versatile. So, pair this with an off-white top and black pants to absolutely nail the look!
Fallen from the Sky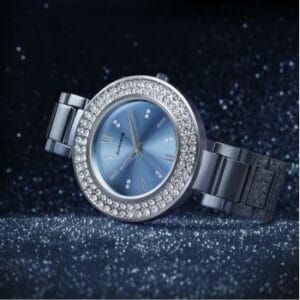 A sparkling new timepiece to add to your collection, this one is a must-have. The lovely blue color brings sheer elegance to your whole look, and the dial with striking silver details adds a bit of glam. The stainless steel durable built of this watch makes this a wise purchase. So, choose this sophisticated watch and get ready to receive heaps of compliments!
Black Bling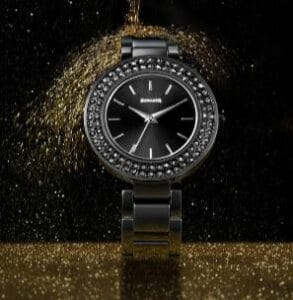 Black accessories have something about them that makes them irresistible. Always in style, black watches for women are a great way to escalate your look, no matter the occasion. This glitzy black watch from Sonata is here to make your wardrobe more exciting. Pair this with your LBD and notice all eyes on you. Made from stainless and durable steel, this watch is sure to serve you for years to come. So, invest in this gorgeous black dial and set the stage on fire!
Pink Blush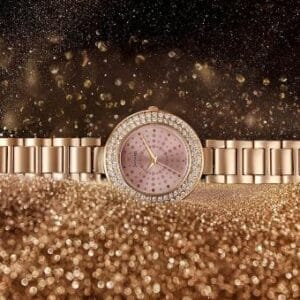 Specifically designed for those who love intricate feminine detailing, this timepiece from Sonata is a classic. The combination of gold and pink is sure to blend into your everyday wardrobe effortlessly. Make impactful statements with this watch for women as you go about your routine like a boss. Affordable and durable, choose this sophisticated timepiece for everyday chic and more!
So, these were some of our favorite picks in watches for women. Discover your style and get shopping online.
Pick Your Statement!
Whether you are running late for work or for your friend's wedding function, you must arrive in style. And a statement watch can help you handle the situation like the diva you are. From glitzy glam to everyday chic, you can choose from a variety of watches for women online. If you too love to accessorize your look, watches can be your perfect companions. Make sure you do not compromise on your choice, as watches are signature style statements. While shopping for watches for women online, go for reputable and trusted brands like Sonata. They offer high-grade and stunning watch designs for women along with affordable and transparent pricing.