News Feed
DNCC Elections From 8am to 4pm without any break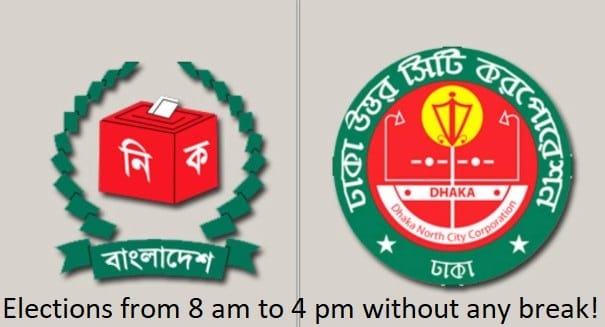 DNCC Elections from 8 am to 4 pm on 28th February 2019 without any break. General Holiday declared in Dhaka North City Corporation (DNCC) on 28th February 2019 for the Election 2019. The Government of Bangladesh has declared 28th February 2019 as General Holiday of the Area of DNCC for the City Corporation Election 2019. All Government Offices, Banks and other Institutes will be closed for the Election.
The Ministry of Public Administration today published a circular responding to a call of the Election Commission (EC) for holding of the elections.  The Authority has taken this Decision so that all stage People can attend on the Voting.
Not only Government Offices, Institutes or Organization, but also all the non-Government, Private and other Institute, offices and Organization also hold their activity on the Election Day.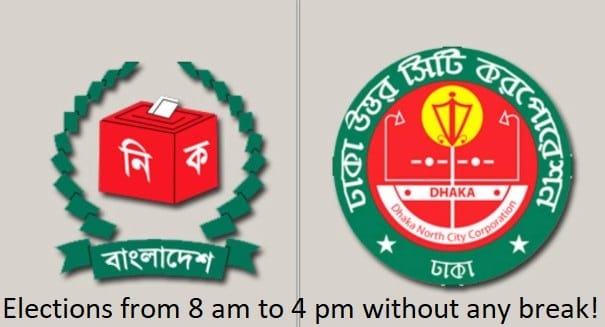 Candidates of DNCC Election 2019:
Awami League candidate Atiqul Islam will contest the DNCC polls with "Boat" symbol, while Anisur Rahman of National People's Party (NPP) with "mango"; Shafin Ahmed of Jatiya Party (JP) with "Plough"; Progressive Democratic Party's Shahin Khan with "Tiger" and independent candidate Abdur Rahim with "Table Clock".
28th February 2019 is the Election Day of Dhaka North City Corporation. The Election will hold from 8 am to 4 pm without any break. The reason for unbreakable Voting is DNCC is the country's largest city corporation area with 23.45 lakh voters. Simultaneously, voting for the posts of general councilors and reserved seat councilors will be held in 36 wards newly added to Dhaka North and South.18 wards for Dhaka North City Corporation (DNCC).