10 Best ISP in Dhaka Bangladesh (Contact Details)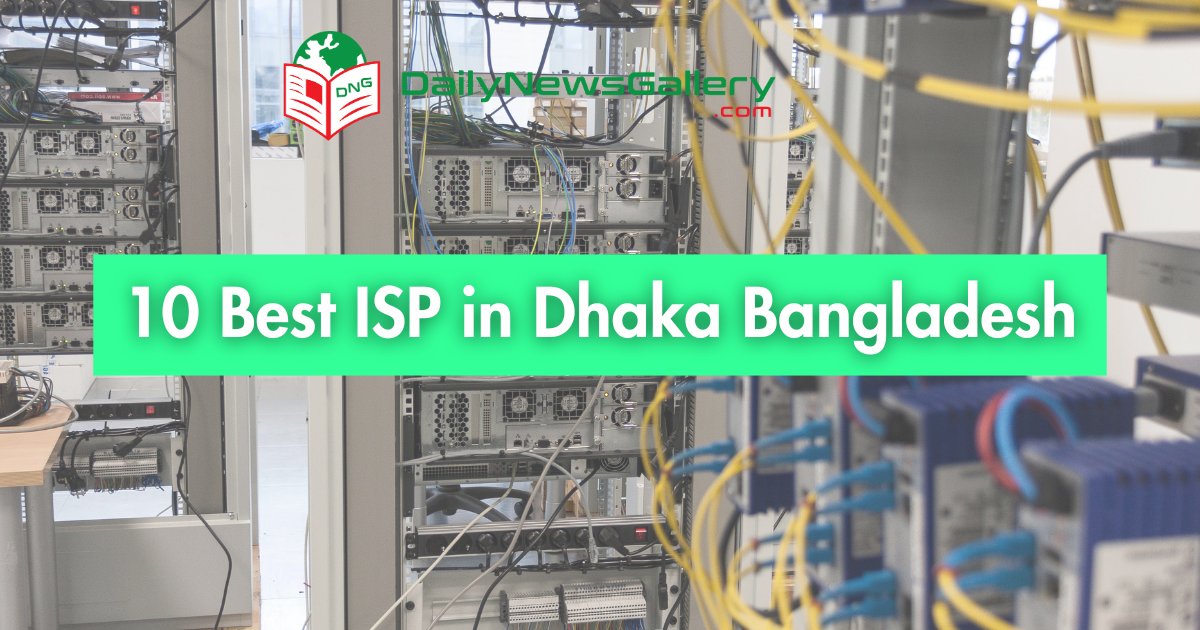 Searching for the Best ISP in Dhaka Bangladesh? You are at the right place…!
The digital age has transformed the way we live, work, and communicate. With the rapid growth of internet users in Bangladesh, the demand for reliable internet service providers (ISPs) has skyrocketed. Dhaka, being the capital city, is home to a plethora of ISPs catering to the diverse needs of its residents.
In this article, we will delve deep into the 11 best ISPs in Dhaka, offering a blend of speed, reliability, and excellent customer service.
10 Best ISPs in Dhaka
1. Link3 Technologies
Link3 Technologies stands out as a leading IT solution provider in Bangladesh. Established in 2000, it has grown to become the largest ISP in terms of active subscribers. Renowned for its fixed fiber broadband connections, IP telephony, cybersecurity, and Office 365 solutions, Link3 ensures a seamless internet experience for its users.
2. ICC Communication
A household name in the ISP sector, ICC Communication offers a wide range of broadband internet plans tailored for home and corporate users. Known for its impeccable service and competitive pricing, ICC Communication has carved a niche for itself in the Dhaka ISP market.
3. BDCOM Online Ltd.
Founded in 1997, BDCOM Online Ltd. has been at the forefront of providing top-notch internet services in Dhaka. With a focus on customer satisfaction, BDCOM offers a plethora of broadband plans, including IP telephony services.
4. Triangle Services Ltd.
Another veteran in the ISP industry, Triangle Services Ltd., established in 1997, offers a comprehensive range of broadband plans. Their commitment to quality and customer-centric approach makes them a preferred choice among Dhaka residents.
5. AmberIT Limited
AmberIT Limited, founded in 1997, is a testament to excellence in the ISP sector. With a nationwide network, they offer diverse broadband plans, ensuring that every user finds a plan that fits their needs. It also comes with their own BDIX servers.
6. DOT Internet
| Contact Number | Email Address |
| --- | --- |
| +8809639121121, +8809638121121, +8801612594969, +8801912594969 | [email protected] |
A relatively newer player, DOT Internet, established in 2012, has quickly risen to prominence due to its reliable services and customer-first approach. Their wide range of broadband plans and value-added services make them a top choice.
7. Infolink
| Contact Number | Email Address |
| --- | --- |
| 16673, +8801946365465, +8801952200125-30 | [email protected] |
Infolink, with its inception in 1996, has been a consistent performer in the ISP sector of Dhaka. Their commitment to providing fast and reliable internet services has earned them a loyal customer base.
8. Carnival Internet
Carnival Internet, founded in 2006, is a name synonymous with high-speed internet in Dhaka. Their diverse range of broadband plans and impeccable customer service make them stand out.
9. BRACNet Limited
A subsidiary of BRAC, the leading social development organization in Bangladesh, BRACNet Limited offers a unique blend of high-speed internet with a touch of social responsibility.
10. Antaranga Dot Com
| Contact Number | Email Address |
| --- | --- |
| 09613-121-131, 09613-131-131, 01711-669900 | [email protected] |
Established in 2001, Antaranga Dot Com has been a consistent provider of high-quality internet services in Dhaka. Their focus on customer satisfaction and reliability makes them a top choice.
FAQ
What is an ISP?

An ISP, or Internet Service Provider, is a company that provides internet access to customers.

Why are there different ISPs available in Dhaka?

Different ISPs offer varied services, packages, and coverage areas. This competition allows consumers to choose the best fit for their needs and budget.

How do I choose the best ISP for my needs in Dhaka?

Consider factors like speed, reliability, customer service, and package prices. It's also beneficial to read reviews and get recommendations from friends or colleagues.

Are there any installation fees associated with setting up a new ISP connection?

This varies by provider. Some might offer free installation as a promotional offer, while others might charge a one-time fee.

Can I change my ISP if I'm not satisfied with the service?

Yes, you can switch ISPs. However, ensure you're not bound by a contract that might impose penalties for early termination.

What is the significance of the contact numbers and email addresses provided for each ISP?

These contact details allow potential and current customers to reach out for inquiries, support, or any issues related to their internet connection.

Do all ISPs in Dhaka offer the same internet speed?

No, the speed can vary based on the package you choose and the infrastructure of the ISP. Always check the offered speeds before committing.

Are there any data limits on the internet packages provided by ISPs in Dhaka?

Some ISPs might have data caps or limits, while others might offer unlimited data. It's essential to clarify this before choosing a package.

Can I upgrade or downgrade my internet package after signing up?

Most ISPs allow you to change your package, but it's best to check their specific policy and if any fees are associated with such changes.

Is customer support available 24/7 for all ISPs listed?
Not all ISPs might offer 24/7 customer support. It's crucial to check their support hours, especially if you rely heavily on your internet connection for work or other essential tasks.
The digital landscape of Dhaka is ever-evolving, and the role of ISPs is pivotal in shaping this transformation. Choosing the right ISP can make a world of difference in your online experience.
Whether you're a casual browser, a hardcore gamer, or run an online business, there's an ISP in Dhaka that's just right for you. This comprehensive list aims to guide you in making an informed decision, ensuring that you stay connected in this digital age.