News Feed
Xiaomi confirms March 18 reveal date for Redmi 7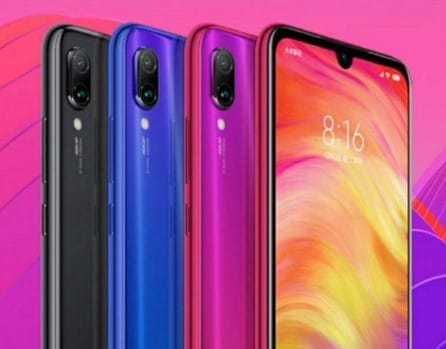 Xiaomi confirms March 18 reveal date for Redmi 7, mysterious product. Recently Xiaomi has confirmed the News Officially. Consumers on a strict budget can't go wrong with the Redmi series, with the Redmi 6 and 6A offering a compelling proposition for roughly $95 to $130. Xiaomi has confirmed that March 18 event in China for the Redmi 7.
The Authority has made this announcement on its MIUI Forum, adding that the Redmi Note 7 Pro and an unannounced non-Smartphone product would also be joining the Chinese event. All of the Devices of Xiaomi has included into the Announcement.
As for Redmi 7, everyone knows about its quality and also good Design which already published on different New Site.
As for specs, we've got an unnamed 1.8Ghz octa-core chipset (likely candidates are the Snapdragon 632 and 636), 16GB to 64GB of expandable storage, 2GB to 4GB of RAM, and a 6.26-inch 720p screen. Here also available a 3,900mAh battery, a dual rear camera with 12 Megapixels main camera, an 8 Megapixel selfie snapper, and a rear fingerprint scanner.
The can confirm the official Info after 18 March 2019. You need to take a test until the date. So, Stay with us to see the latest update of Redmi 7 Price, Features, Full Specification, and other details.