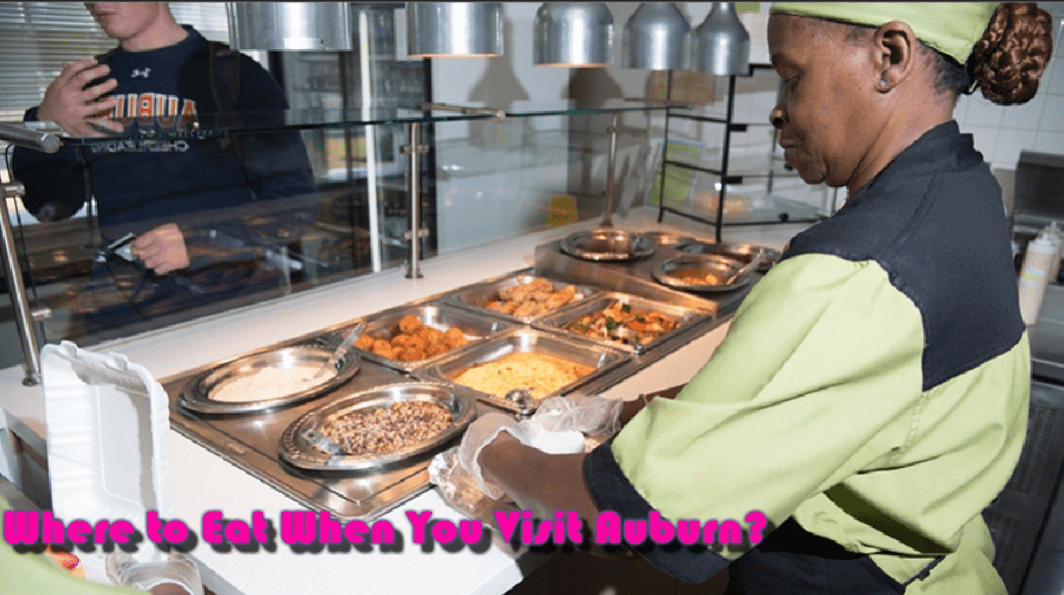 Auburn Alabama is the home of the Tigers, and numerous historic landmarks that have every visitor tantalized in awestruck wonder, but what a lot of people don't know is all of the amazing places that Auburn has available to eat at. When you don't want to stay at home and eat, you have numerous options available from food delivery services (where you can get your favorite restaurant's menu items delivered right to you), and you can go out to eat at a ton of places that aren't just the normal typical fast food restaurants. This article is going to explain where to eat when you visit Auburn.  If you want more info about visiting Auburn, check out visitauburnal.com.
Read More About AUBURN RESTAURANTS
The Acre
This southern pride restaurant has numerous items of their own creation with a full course menu of southern comfort food and delicious snacks and entrees.
The Amsterdam Café
Many people associate Amsterdam with its ties in Germany, but at this restaurant, they combine a mix of southern comfort to the already favored seafood and steak entrees that are popular in America. They have perfect burgers for every football enthusiast, and to even further support that it is in walking distance of the University's stadium.
The Famous Crepe Myrtle
If you love crepes, then you may want to visit the Crepe Myrtle. It's a relaxed atmosphere which gives a fine dining experience with a special flare to tantalize your taste buds.
Howl with the Hound
In the heart of Auburn, this restaurant has made a local craze in the area and is 100% family owned. They have numerous beers available on tap and has an excellent American combination of food and spirits in a hunting-inspired interior decor. Most people have always given good reviews of the atmosphere, the surrounding, as well as the excellent food available.
The Maestro 2300
This unique Mediterranean and Spanish based Maestro 2300 has been around for a long time. The owner, Allen Harris, took numerous trips to Europe. Every time he returned, he longed for the food he had overseas, and thus he decided to start his own restaurant so he could enjoy the delicious ethnic food he loved there. It has been an extremely popular restaurant in the area from the beginning, and everyone loves going there for the unique dining experience, music, and quality customer service.
Toomer's Drugs
Almost everyone that has visited the famous city of Auburn, AL has heard of Toomer's Corner. Well, Toomer's Drugs is an old-fashioned pharmacy which has also doubled as a "fast food" milkshake joint, offering some of the most amazing and popular lemonade, as well as the standards of American dining that we enjoy today.
Conclusion: Is that All?
The direct answer to that question is no, but these restaurants are some of the most prominent and talked about places that people will talk about every time they visit, or that even the locals will buzz all about. If you've never had an opportunity to eat in Auburn, AL, I highly suggest you take a look around and try the places listed above, as well as a few others in the area.