Today iftar and sehri time in Malaysia Ramadan Calendar 2019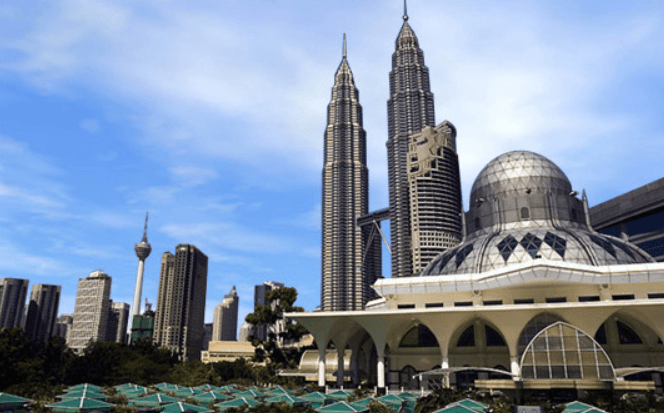 Muslims of the whole world are fasting in the Ramadan month. This Ramadan comes with the blessing of Allah. Muslims are fasting and praying for the sake of forgiveness, blessings, and mercy from Allah, during this Ramadan month. Sehr o After is more meaningful for fasting. Muslims are prepared in advance for this month. The most important task is checking the Ramadan times of Sehr o After. There is different timing Sehr o Iftar in a different location. The timing is fixing by the Ramadan moon.
Malaysian Ramadan Schedule 2019 is only specific for Malaysia and it is verified according to the lunar calendar. Find today's Sehr o After time in Malaysian Ramadan. According to Malaysian fasting timetable (Roza) also Seduleded for Fika as Hanifi (Sunni) and Fiqa Jafria (Shia). In Fasting on Ramadan, the Sehri is depended on the sunset and the Iftari is depends on sunrise for all the Muslims. Ramadan is a Holy month when Muslims people fast for Allah's happiness, they do not eat sunrise to sunset. We have updated the calendar of fasting time of Seheri o Iftar according to cities. You will get the Malaysia Ramadan Calender 2019 from this website. Find the accurate time of Seheri o iftar time for Sunni & Shia also in here. Stay Connected to us for knowing daily Sehr o Iftar times in Malaysia.
Malaysia Ramadan Calendar 2019
| RAMADAN | DATE | SEHR | IFTAR |
| --- | --- | --- | --- |
| 1 | Mon 06 May | 05:50 AM | 7:18 PM |
| 2 | Tue 07 May | 05:49 AM | 7:18 PM |
| 3 | Wed 08 May | 05:49 AM | 7:18 PM |
| 4 | Thu 09 May | 05:49 AM | 7:18 PM |
| 5 | Fri 10 May | 05:49 AM | 7:18 PM |
| 6 | Sat 11 May | 05:48 AM | 7:18 PM |
| 7 | Sun 12 May | 05:48 AM | 7:18 PM |
| 8 | Mon 13 May | 05:48 AM | 7:18 PM |
| 9 | Tue 14 May | 05:48 AM | 7:18 PM |
| 10 | Wed 15 May | 05:48 AM | 7:18 PM |
| 11 | Thu 16 May | 05:48 AM | 7:18 PM |
| 12 | Fri 17 May | 05:47 AM | 7:19 PM |
| 13 | Sat 18 May | 05:47 AM | 7:19 PM |
| 14 | Sun 19 May | 05:47 AM | 7:19 PM |
| 15 | Mon 20 May | 05:47 AM | 7:19 PM |
| 16 | Tue 21 May | 05:47 AM | 7:19 PM |
| 17 | Wed 22 May | 05:47 AM | 7:19 PM |
| 18 | Thu 23 May | 05:47 AM | 7:19 PM |
| 19 | Fri 24 May | 05:47 AM | 7:19 PM |
| 20 | Sat 25 May | 05:47 AM | 7:20 PM |
| 21 | Sun 26 May | 05:47 AM | 7:20 PM |
| 22 | Mon 27 May | 05:46 AM | 7:20 PM |
| 23 | Tue 28 May | 05:46 AM | 7:20 PM |
| 24 | Wed 29 May | 05:46 AM | 7:20 PM |
| 25 | Thu 30 May | 05:46 AM | 7:20 PM |
| 26 | Fri 31 May | 05:46 AM | 7:21 PM |
| 27 | Sat 01 June | 05:46 AM | 7:21 PM |
| 28 | Sun 02 June | 05:47 AM | 7:21 PM |
| 29 | Mon 03 June | 05:47 AM | 7:21 PM |
| 30 | Tue 04 June | 05:47 AM | 7:21 PM |