Textile Institute Admission 2019-20 www.dot.gov.bd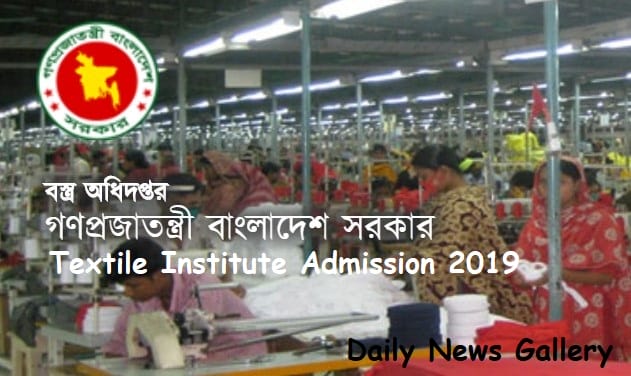 Textile Institute of Bangladesh Admission 2019-20 has started. There are 7 Textile Institutes are available in Bangladesh. All the candidates who want to apply to the Textile Institute, they need to apply via Teletalk Mobile Phone. The Authority allows the only system to Apply on the Textile Institute Admission 2019-20.
SMS based Admission has started on 15 May 2019 at 12:00 PM and it will continue till 16 June 2019. So, keep Balance of BDT 335 on your Teletalk Number and then send the message. The official SMS Format is available on this content so that the candidates can apply quickly.
Textile Institute Admission Schedule 2019: The Authority informed that the Admission will continue till 16 June 2019 and they will publish the Result on 20 June 2019 on the official Website of DOT, Notice Board of every institute and also on the official website of each Textile Institute of Bangladesh.
Now, follow the below Mobile SMS Format and send the message from your Teletalk number to 16222.
DOT <SPACE> BOARD <SPACE> ROLL <SPACE> YEAR <SPACE> INSTITUTE CODE (ALL) <SPACE> COURSE <SPCE> QUOTA
You will receive a PIN with the candidate name and Fee amount. You need to reply to this message with the below Format:
DOT <SPACE> YES <SPACE> PIN <SPACE> CONTACT NUMBER
Once you will send the second message, you will receive a confirmation SMS both on the Teletalk number and contact number. It means your Application has submitted completely. You can read other info from the below Circular Image.