News Feed
Primary Scholarship Result 2019 will Publish on March First Week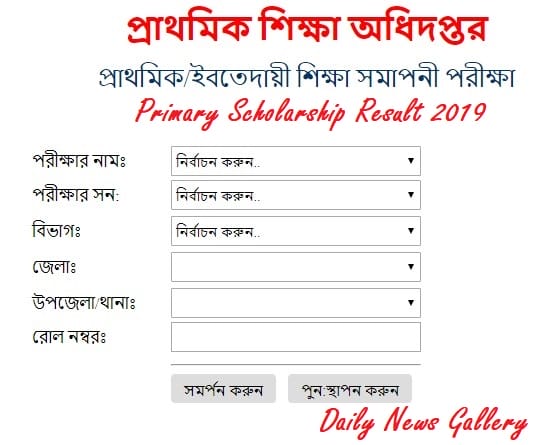 Primary Scholarship Result 2019 will publish March First Week. Directorate of Primary Education (DPE) will publish the PSC Scholarship Result 2019 and Equivalent Scholarship Result 2019 on the First Week of March 2019. This Scholarship for the PSC/EBT Exam 2018 Passed Students. Most probably, the Result will available on the 3rd of March 2019. The Result will be checked on www.dpe.gov.bd as PDF List (District Wise) and also Online.
This Year, 82,500 Students will get Scholarship from All-District where 2,969,393 Students passed the PSC & Equivalent Exam 2018. Two Categories of Scholarship available. One is Talent Pool and its total count is 33,000. Another is General Scholarship and its total count is 49,500. So, a large number of Students will get Scholarship on this Year.
Many people called it to the PSC Scholarship Result 2018, but they are wrong. The Authority confirmed that it is the Primary Scholarship Result 2019 for Exam 2018. During the result publish time; everybody can check their Scholarship Result of PSC & EBT Exam 2018 from online.
While the Result will Publish, Visit the PSC Result Check Server (Official). The Link is available on the Directorate of Primary Education (DPE) Official Website. We have mentioned it on the below Image.
They Student or Guardian Can check the PSC Scholarship Result 2019 online by entering some information. These are Division Name, District Name, Thana/Upazila Name and PSC Four Digits of Roll Number. Anyone will get the Result if they have these pieces of information. A Confirmation you will be received once the Result published by DPE. So, Join with us on Facebook to see the latest updates from us or keep this site as Bookmark on your Browser.