Polytechnic diploma admission result 2019 has published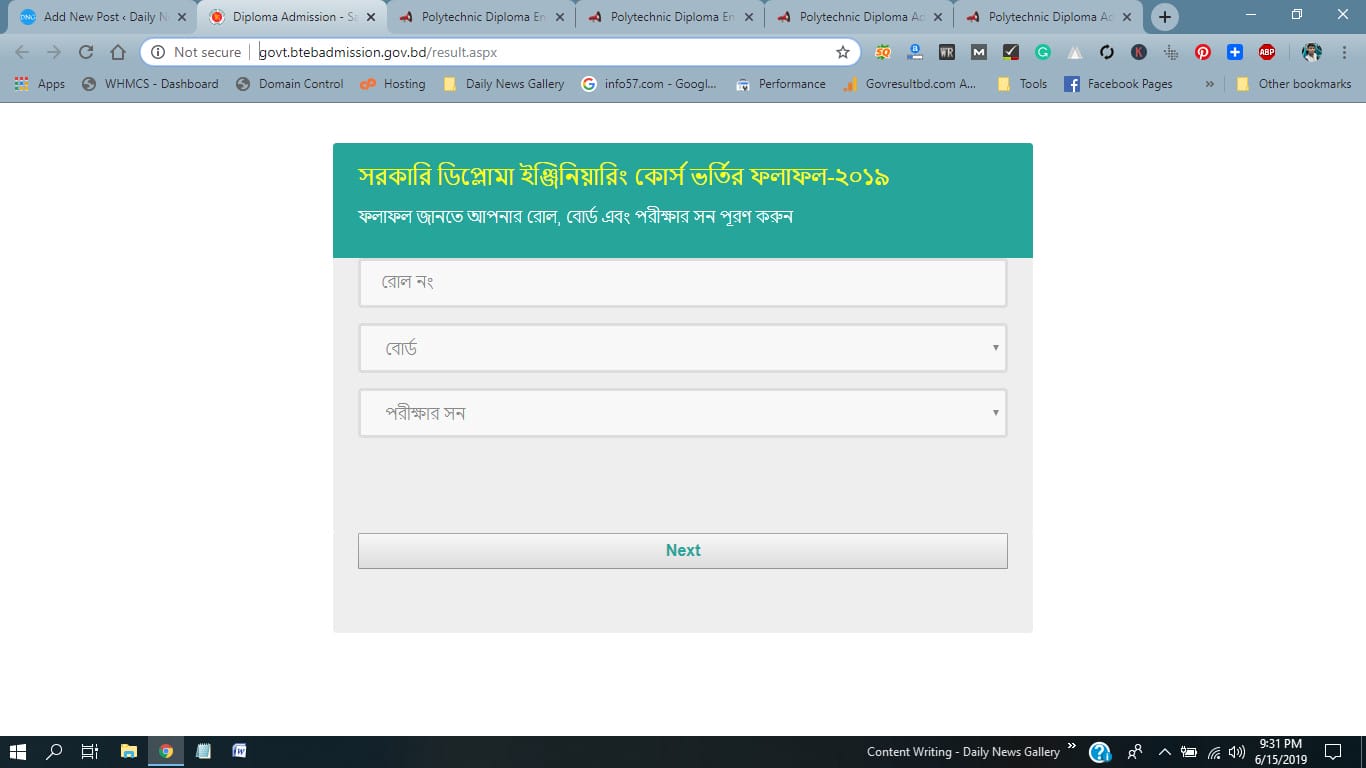 Polytechnic Institute Diploma In Engineering Admission Result 2019 Published. Check the Diploma in Engineering Admission Result 2019-20 quickly at Online. BTEB has announced that the Result will be published after 08:00 PM of today. 
The Result has now published and the candidates can check their Admission Result quickly at Online. It is very easy to check the Diploma in Engineering Result and all other Admission Result of BTEB quickly.
Bangladesh Technical Education Board asks Students Roll Number, Education Board Name and Passing year to check the Result quickly from online. Selected Candidates has already received their Admission Result by SMS.
Let's check the BTEB Admission Result 2019 quickly from BTEB Admission Portal quickly now. Just follow the below steps and then check it now.
Visit www.btebadmission.gov.bd
Type your SSC Roll Number
Select the Education Board Name from the List
Again, Select the SSC Passing Year
Finally, Click on the Next Button
Once, you will follow the above five steps, your Result will be shown on the Screen.