News Feed
NU Honours 1st Year Final Result 2019 has been published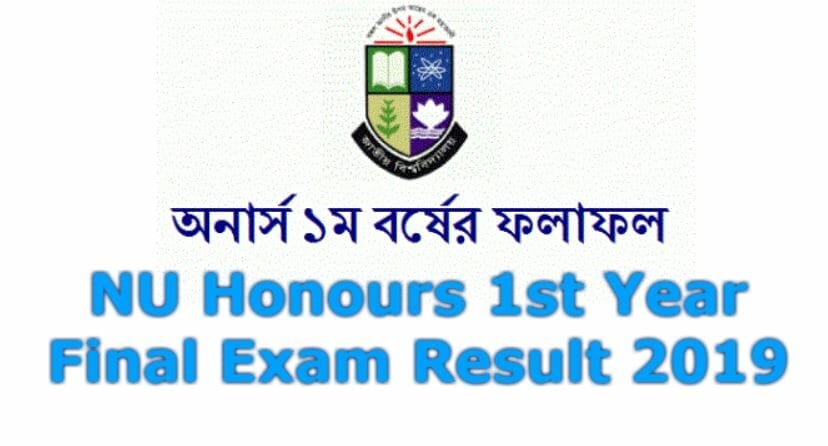 NU Result Honours 1st Year – National University Honours 1st Year Final Result 2019 has been published by the university authority on 7 February 2019. National University (NU) Honours 1st-year result has been published on their official website nu.edu.bd. We have also posted the result in this post. The result is for 2017-2018 session regular students and 2016- 2017, also for 2015- 2016 and 2014- 2015 session improvement and irregular students. Only promoted students of 2013-2014 academic year students F grade result has published.
The official website of National University became busy after publishing the result. You will find National University Honours 1st Year Result 2019 in here.
NU Honours 1st Year Final Result 2019
We all know National University has crush program in every session. National University's crush program has been published the result of honours 1st year within 90 days or three months. According to the NU honours 1st-year routine, the theoretical exam has started on 8 September 2018 and ended on 28 October 2018. And after the exam, the result has published on 7 February 2019.
NU Honours 1st year result 2019 checking method by online through the website is given: You can check the result of honours 1st year by browsing National University's official website and also from here.
Check NU Honours 1st Year Result 2019 :
1. First, click the bottom of Honours then click on the 1st-year bottom after that you will see 3 boxes named Roll/Reg. no, Exam year and Captcha Code
2. Type your Roll/ Reg. no on the box
3. Type the Exam year of your in the Exam year box.
4. On the Captcha, code box rewrites the given number or letter, if the code is unknown then refresh it you will get another code.
5. After filling the all boxes click the bottom of Search Result. It will take a few seconds but you will get the result.
Congratulations to them those have passed the exam and don't lose your hope if you didn't pass just trust yourself; this is the begging.
https://dailynewsgallery.com/nu-1st-year-exam-result/