Pathaan Movie Review: Shah Rukh Khan Gives Back 4 Years, 1 Month, and 4 Days to Fans with an Entertaining Masterpiece!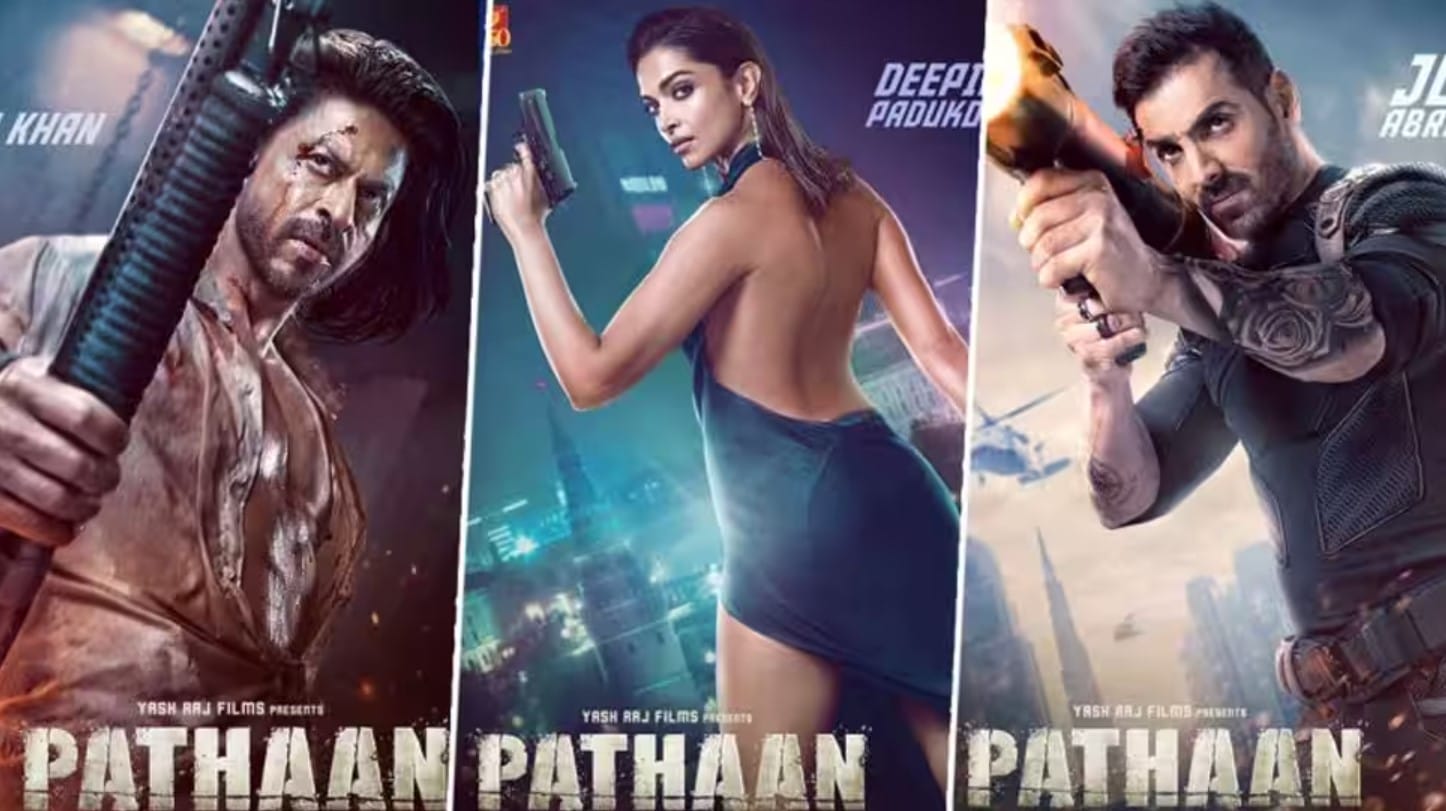 Pathaan Movie Review: In "Pathaan," director Siddharth Anand expands the YRF spy universe, which previously featured Salman Khan's "Tiger" and Hrithik Roshan's "Kabir." The film is the origin story of Pathaan (Shah Rukh Khan), an ex-army man turned undercover agent, and his arch-nemesis, Jim (John Abraham).
"Pathaan" marks Shah Rukh Khan's much-awaited return to the big screen after four long years, and the film lives up to its ambitious hype. Despite the far-fetched storyline, the high-profile cast and stylish execution make for a thrilling experience. The film starts like a typical filmy commercial but quickly evolves into a captivating game of betrayal and revenge.
Director Siddharth Anand presents "Pathaan" as a superhero film, requiring a massive suspension of disbelief. Expect exaggerated action and chase sequences, death-defying stunts, immortal heroes and villains, and patriotic themes throughout. Action overshadows emotions in this film, which is a departure for SRK, known for his romantic and conversational roles. Nevertheless, his presence as a full-fledged action hero is captivating.
John Abraham delivers a solid performance as Jim, the menacing villain overshadowing the hero in some scenes. Deepika Padukone shines as the dutiful, morally ambiguous leggy agent, but her chemistry with SRK feels underdeveloped. Dimple Kapadia lends gravitas and emotional depth to the film.
"Pathaan" has all the ingredients of a masala potboiler – slow-mo entries, iconic battles of good versus evil, and a sexy and captivating Shah Rukh Khan. While some dialogues may feel frivolous, the film's stunning action sequences and performances make for an entertaining ride.