Michelle Lee and Katrina Kaif Towel Fight Scene Creates Buzz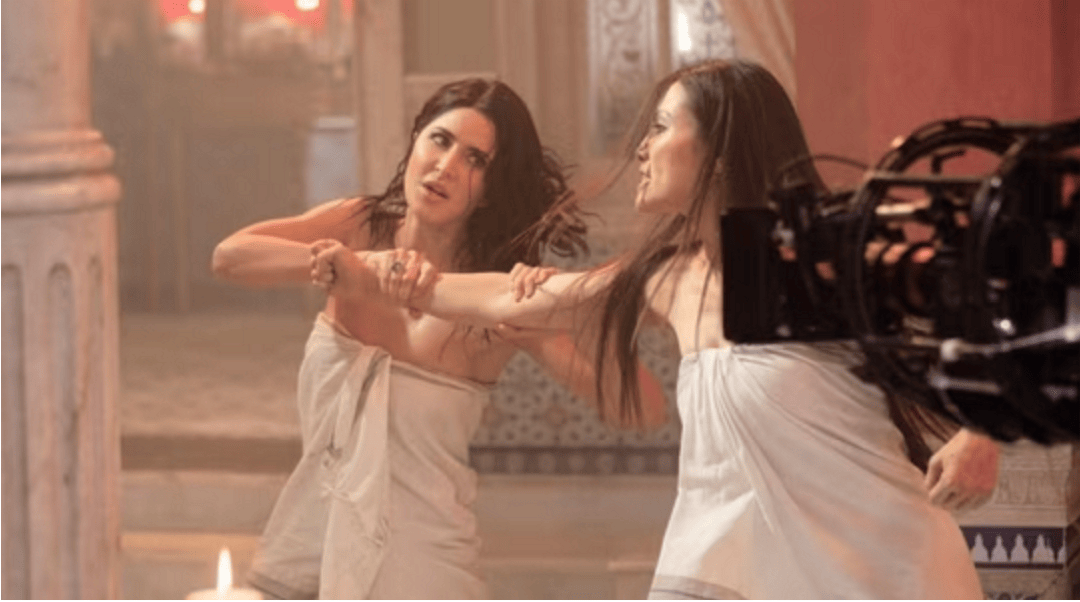 Hollywood's renowned action star, Michelle Lee, recently opened up about her experience filming an intense towel fight scene with Bollywood's Katrina Kaif. This scene, set in a Turkish hammam, is part of the much-anticipated movie "Tiger 3." Fans have been buzzing about this particular sequence since the film's trailer dropped.
Michelle shared that both she and Katrina dedicated over two weeks to rehearsing this challenging scene. She expressed her admiration for Katrina's professionalism and her knack for choreography. The duo faced a unique challenge: ensuring their towels stayed in place throughout the intense action. To overcome this, they had parts of the towels sewn shut.
The Hollywood actor also highlighted the importance of maintaining the right distance during their fight sequences. This was crucial to make the scene look realistic without causing any harm to each other. Michelle's past collaborations include big names like Scarlett Johannson, Johnny Depp, Brad Pitt, and Tom Hardy.
"Tiger 3," directed by Maneesh Sharma, also stars Salman Khan and Emraan Hashmi. The film is set to light up cinema screens this Diwali.