Nayan bond killed in gunfight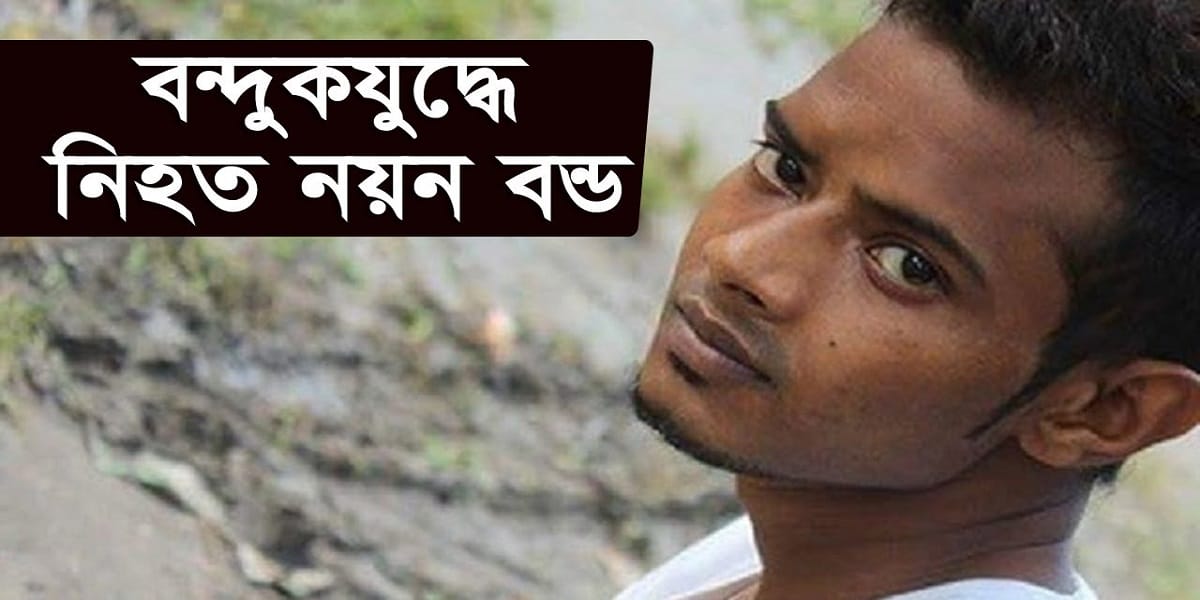 Nayan Bond, the main accused in the case filed in the killing of Barguna Rifat Sharif, was killed in a gunfight with police. The gun battle took place in the Purakata area of ​​Barguna in the early hours on Tuesday. Barguna Superintendent of Police Maruf Hossain confirmed the death of Nayan Bond.
The deceased was identified as Nayan Bond, Barguna municipality's Ward No. 9 in West College Road area. The number of accused in the murder case of Abu Bakr Siddique and the murder of Rifat Sharif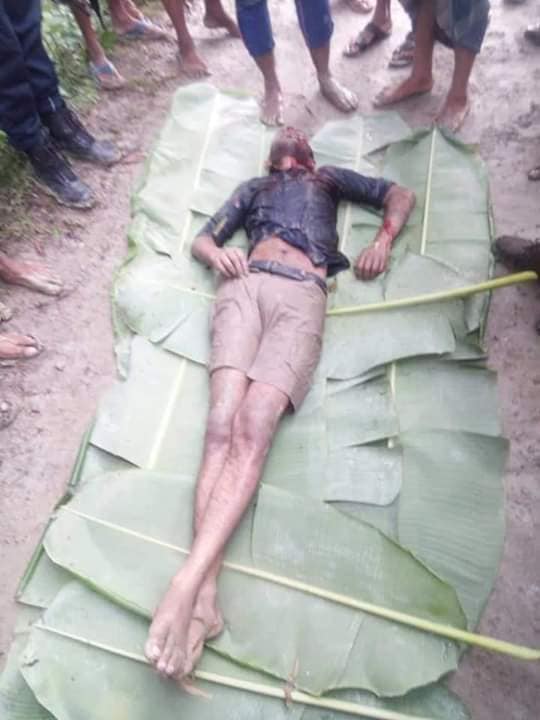 Police said that on the basis of secret information, the main accused in the murder case of Rifat Shareef, arrested Sabbir Hossain Noyon alias Nayon Bond, for carrying out an operation in Purakhata area under Burigari Char Union of Barguna Sadar Upazila. Meanwhile, police found the presence of Nayan Bond and his associates fired on the police. Police also fired counter to self-defense.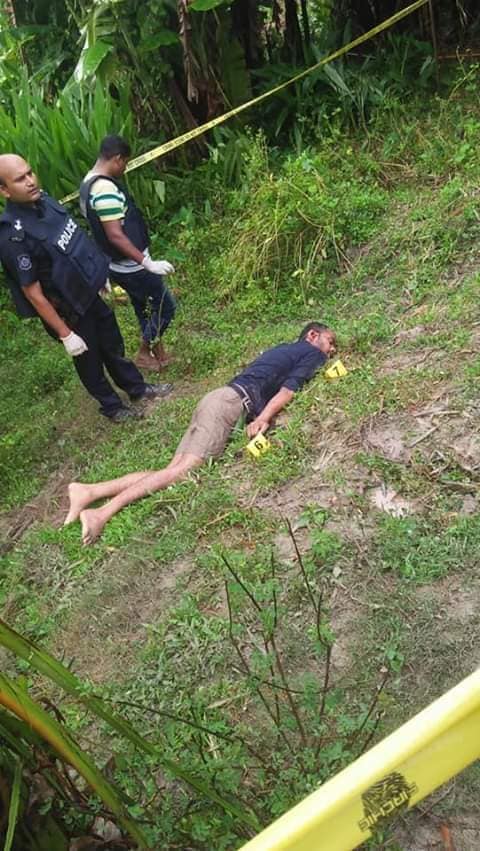 At one stage of the shootings, Nayan Bond went behind the vehicle and searched the spot and shot Nayan Bond's body. A pistol, around the bullet, two shotguns, and three indigenous sharp weapons were recovered from the spot. Four policemen were injured in the incident.
There are eight cases against Nayan Bond, police said. Police filed the charge sheet in different cases accusing Nayan Bond in different cases. In these cases, there are five cases of fights, including two drug cases, one arm case and murder attempt.
It should be noted that on Wednesday, she took her husband to Barguna Government College at around 10:30 am, said Rifat. On returning from college, Niyon, Rifat Farazi, along with two young men, Rifat Sharif attacked the main gate. At that time, they were kept stranded on Rifat Sharif with sharp weapons. Rifat Sharif's wife Ayesha tried to stop the miscreants.
But the attackers could not be stopped. They Rifad Sharif and went away bloody. Later, locals Rifad were taken to Barguna General Hospital after being seriously injured. Later, Rifat Sharif was killed in Barisal Sher-E-Bangla Medical College Hospital.
[popup_web url='https://smartcric.com/' img='https://dailynewsgallery.com/wp-content/uploads/bangladesh-vs-india-live-match-update.png']