News Feed
JSC Result 2019 With Full Marksheet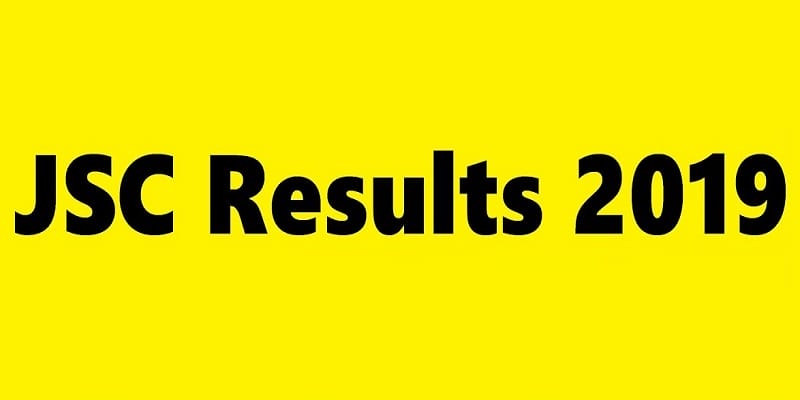 JSC Result 2019: JSC or Junior School Certificate is an exam, students studying in class eight take up in Bangladesh. It used to be a voluntary exam before 2011. And it was known as Junior scholarship or Madhyamik Britti. 
Since 2011 it has become a mandatory exam that students studying in class eight must take up. Till it's beginning some things have been changed. The result is based on the grade point system where GPA 5 is the highest anyone can score in each subject.
As JSC Result 2019 is almost near at hand students and their parents will be eager to know some things. Such as, various ways of knowing the result, how to does the mark distribution works, how you can calculate the GPA.
This is the year the exams started from 2 November 2019 and lasted till 14 November 2019. Although it was supposed to end on 12 November 2019, due to the recent cyclone heading towards the country some exams were postponed.
About 26,61,682 students attended the exam. Out of the 22,60,116 sat for JSC and 4,00,966 sat for the JDC exam. JDC is an exam under the Madrasa board. It was held on 29,262 centers including 9 foreign centers.
First of all, let's take a look at the mark distribution system of JSC.
JSC Exam Result Mark Distribution System
The marks are divided into 7 categories each having their respective grade point ranges. These grade points are given a letter grade which determines the result. The average grade point of all subjects is considered to be the main result of this exam. The mark distribution is as follows:
| | | |
| --- | --- | --- |
| Marks range | Grade Point (GP) | Letter Grade |
| 0-32.5 | 0.00 | F |
| 33-39 | 1.00 | D |
| 40-49 | 2.00 | C |
| 50-59 | 3.00 | B |
| 60-69 | 3.50 | A- |
| 70-79 | 4.00 | A |
| 80-100 | 5.00 | A+ |
Here the highest letter grade is A+. Students getting A+ in all the subjects have the best result in this exam. And the letter grade F means fail.
Now that you have some basic knowledge of JSC exams, let's get to the main concern here. How to check the JSC result is what you are here for. There are many ways to check the board results these days. You won't have to move an inch from your home. You can get your results online.
As you might already know the possible date of result publication is 30 December. You can get your results from the official website of Bangladesh education board.
Let's check out various ways of getting your results and what you will need to do. Follow the instructions we are providing and you will be good to go.
How To Check JSC Result 2019 From Online 
You can get your results online in quite an easy way. The results are published on the official website of Bangladesh education board. You will need to follow the steps discussed here. Otherwise, you won't be able to get the results of your exam.
The process of getting your is given below:
Go to educationboardresults.gov.bd which is the official website of any kind of board results.
There you will see a tab named examination. Click on it and you will find the option JSC/JDC. Select it.
Then choose the passing year of the exam. In this case, it will be 2019.
Select your board out of the 11 boards existing. You will get that from your admit card or registration form.
Enter your roll number of the JSC examination.
Also, put your registration number.
There will be a simple captcha with a mathematical equation. Solve the equation.
Then click submit. And you will get your results.
If you want to check another one or did any mistake in completing the form just hit the reset button.
This is the whole process of getting your JSC Result BD Online. You can access the website from your pc or your mobile device. This way you get your results sitting at home.
Now, there is a disadvantage to this process. At the time of the result, the server gets really busy and you will need to wait a lot to get the results. Sometimes it comes as soon as you put your information. But at times the server gets jammed and takes a lot of time to load.
So, if you are checking your results in this way you will need to be patient.
Check JSC Result 2019 By EIIN Number
The EIIN stands for an educational institute identification number. This is a unique number given to each of the institutions present in the country. So, if you want to know the result based on your institution, you can do that using the EIIN. Here is the process-
First, go to eboardresults.com
Then choose the tab saying SSC/HSC/JSC equivalent result.
Then select your examination. Here it will be JSC/JDC.
Then choose the passing year which is 2019 and the education board as well.
Now set the result type as institution result options.
After clicking that you will get an option to put your school's EIIN.
Then you will get a captcha or a security key. Put that in.
Then click on the Get result button.
This method is primarily used by teachers. As they have to know the result of the whole school. And also, about their students. You can do it too as a student of the institution. But for that, you will need to know the EIIN of your school.
It doesn't take too much time to get the results this way. Although you will need sharp eyes to look for your result through all those fellow students.
Check JSC Result 2019 by SMS 
You can get your results on your phone through SMS as well. It's very convenient as you won't have to be sitting near your phone. Because while checking your results online you will need to keep pressing the reload button as it takes a lot of time to get the results.
Many people these days opt for this way of checking results. And if you don't have an active internet connection or have a slow one this is the best way to check results. It doesn't cost you much at all and you can do this from any operator.
For this, all you will have to do is send a message and you will get your result on the reply of that message. You will need to send the message in the following way-
Go to the messaging option on your phone.
Write a new message. Type JSC put a space.
Then type the first three letters of your board and put a space.
Type your JSC roll number and give a space.
Then write the passing year.
Then send the message to 16222.
After you send it you will get a reply from the board with your result on it. It costs about 2.44 BDT.
Check JSC Result 2019 by Mobile Apps
Nowadays everything concerned with online happens using apps. You can get your result using a mobile app. You can find the JSC result app on google play store and on the app store as well. Download the app and follow the procedure described below.
Tap on the JSC result button
Select the JSC/JDC option
Put your passing year and education board
Enter your roll number and registration number
Click on submit button
That's it. It is quite easy to get results through app these days. All you will need is to download the app and follow these procedures. You can avoid the unnecessary loading time of the online server by using the app.
Download JSC Result 2019 Marksheet
If you want to get your mark sheet you can use the above-mentioned methods with slight adjustments. You can't get a mark sheet through SMS.
The mark sheet contains the complete results with description. There you will get to see the result of each subject individually. You can download the mark sheet for various usage. Or to keep a record. If you have any issues regarding your results you can get it fixed using the mark sheet and board's assistance.
Getting the official mark sheet issued by the board takes a bit of time. It's always better to keep a copy of it downloaded from the internet.
To get the mark sheet you will need to follow these steps-
Visit eboardresults.com
Click on the SSC/HSC/JSC Equivalent result button
Select JSC/JDC
Select your board and your passing year
Set the result type to individual results option
Then you will get the option to put your roll and registration number. Put them correctly.
Then type the security key you get.
Click on the get result button.
You can download the mark sheet in PDF format and get it printed for general purposes. But remember this is just a copy it's not the original one. You will need to collect the original mark sheet from your institution. But it takes a bit of time so you will need to use the copy for a while.
Conclusion: If you are a madrasa board student you can follow all these steps. Just replace JSC with JDC and select the Madrasa board everywhere.
We gave you all there is to know about JSC/JDC Result 2019. Get your results by following any of the methods. Good luck to all the JSC and JSC examinees.
Read More:
The result of JSC, JDC & PSC is between 29 and 31 December 2019