iPhone 11, 11 Pro, 11R and iPhone 11 Max: Rumors, specs, features and price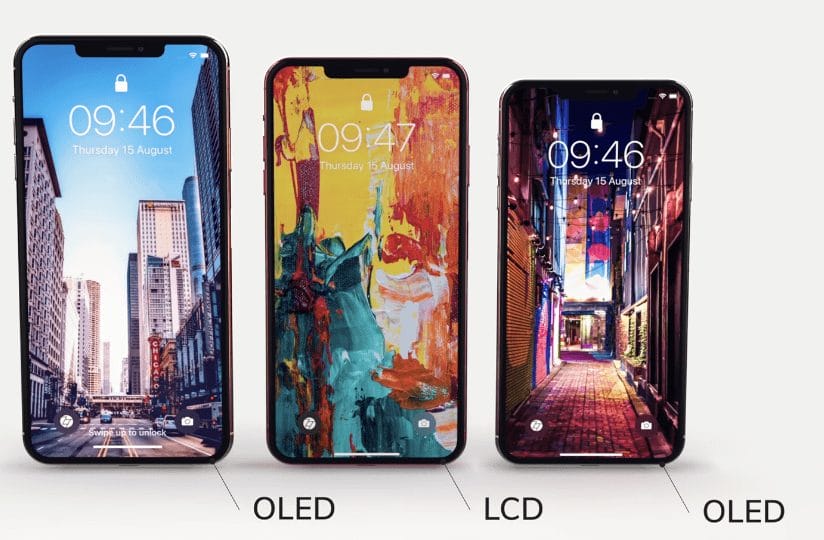 These days nobody is unaware of the famous smartphone brand "Apple" and their "iPhones." With the introduction of incredible phones in past "apple" is also counted in the most expensive smartphone manufacturing company of the world. Recently there are many rumors came in the market about the iPhone 11 which is the upcoming smartphone of Apple and later on Apple confirmed all the rumors by providing the official information about the release date and specification of iPhone 11. In this article, we will discuss the whole more things about iPhone 11 from rumors to reality. So, please stay tuned and read the article till the end. Let's start!
iPhone 11 Release date
Apple recently confirmed the launch date of iPhone 11, which is their next-generation smartphone. The iPhone 11 will release on 10 September 2019 through a youtube event. The company believes that youtube is one of the platforms which keeps the whole world connected, so they chose this platform. The event will be live-streamed on the platform for the first time from the Steve Jobs Theater in Cupertino, California. The time of the event, as stated by the company, will be 10 am PT. There are many rumors that the iPhone 11 will be available for pre-bookings, but this rumor is not yet confirmed by the organization.
https://youtu.be/H4p6njjPV_o
iPhone 11 Price
As we know "iPhones" are considered as one of the most expensive smartphones and with every new iPhone this price increases. But till now the price is not confirmed by the company, and as per their past statistics, we believe that iPhone 11 will cost from $1000 to $1200. Still, for the actual figure, we should wait for the launch event. It is believed that Apple will release around 3 iPhones on that date which may be variants of iPhone 11 like iPhone 11, iPhone 11 Pro, and iPhone 11 Pro Max. This is done to keep the different prices for the different variant.
iPhone 11 Rumors
Now its time to heads on the rumors of the iPhone 11 which are basically very common rumors among people these days. We will discuss them one by one and let us see what will come out.
Is there a folding screen?
Many people are expecting a folding screen from an iPhone after the launch of Samsung's folded smartphone. But if this will really gonna happen, then the cost of the iPhone will touch the sky where only a few users can reach. Apple's touch screens are far better than other smartphones and also very quick. So, according to our research, there is no chance of folding screen on the iPhone.
Big Screen Size
Apple is the only smartphone manufacturing company which provides a decent screen size, or we can say not too big nor too small. But now with the release of new iPhones, they are working with the screen size as well. It is believed that this time iPhone 11 will come in quite a big screen size for different variants like 5.8 inches for iPhone 11, 6.1 inches for iPhone 11 Pro and 6.3 inches for iPhone 11 Pro Max.
It is also believed that with the increase in the screen size resolution will also enhance in iPhone 11.
iPhone 11 will have triple Camera
With the launch of triple and quad cameras by different companies, there is a rumor that iPhone 11 will have triple cameras as well. In 2015 The wall street journal also published this rumor as the new iPhone models will have triple or more cameras. But the age of this rumor end when this didn't happen. As everybody knows, Apple uses high-end lenses in their phones, and we believe there is no need for three cameras in an iPhone. But you never know maybe Apple did an experiment with iPhone 11. TO know the reality we have to wait till the launch of iPhone 11.
It is very common that Apple will use a new processor in the iPhone 11, which is also known as the next generation iPhone. After the use of A12 in iPhone XS it is natural that Apple will use the next and new version of the processor which will definitely be A13.
Connections will be wireless
So, if we pour light on this rumor, then we can say why not? The reason behind this is that with every new iPhone apple changes something in their connection ports. If we see the past in iPhone 7, the smartphone lost headphone jack and so on. This time it is rumored that there will be a lightning connector to connect iPhone with various devices like chargers, iPods, radio stations, etc. According to some other rumors, there will be a c type port to connect a charging cable with it. So many confusions are there, and all will be revealed on the launch date of iPhone 11.
iPhone 11 will support 5G networks
As per the news, Qualcomm is the 5G chipmaker with which apple is pursuing a war, or we can say battle since 2018. So, we cant justify this rumor that iPhone 11 will support 5 G networks. But there are some other leaks which say that the issue between both the tech giants resolved so there is a possibility that iPhone 11 may support 5G networks. If this will happen then for the countries where 5G is already implemented will love this smartphone.
Conclusion
There are many rumors about iPhone11 in the market right now, but nobody has justified and clear answers for them. This is the reason why people are studying the history of iPhones so that they can make an estimation to answer these rumors. Also, people have so many expectations from this tech giant because apart from money, iPhones are also known for the fastest and best smartphones in the world. Let us see if Apple can meet the expectations of its users and wheater their estimations about the price as well as functions in iPhone11 will going to convert in reality.