HSC Online Admission Apply Form 2019-20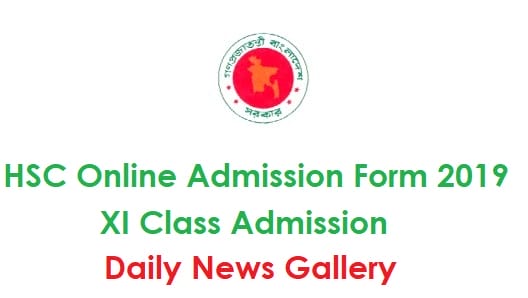 HSC Online Admission Apply Form 2019-20 is available here. We are now providing the Online Application Form and Application system of XI Class Admission 2019. The SSC Passed candidates 2019 are waiting to Apply Online to their Dream College. Now, Online Application is available for all college and Institute, Bangladesh.
Under the HSC Online Admission, All Education Boards are available to provide Admission into the service. All Education Board allow Applying Online to any Institute (Nationwide) as per the requirements by the college (Institute). The Online HSC Admission will start on 12 May 2019 where the Candidates can submit their HSC Online Admission Form. Now, you can read the details from the below.
HSC Online Admission 2019
All College Admission Process is ongoing. This year Online and SMS based online system will complete the All Institute College Admission. Some Institute has permitted individual Admission system from the Ministry of Education. We have added these College Admission Data into this content. So, check your HSC Online Admission 2019-20 on the below.
HSC Online Admission Form 2019
You are here to Apply Online. The candidates need to follow some guides to Apply Online. We have added step by step guides. The process will inform your complete your HSC Online Admission Form 2019.
First Step: Make the Admission Fee Payment. BDT 150 TK from Teletalk/Rocket/Sure Cash
Second Step: Visit xiclassadmission.gov.bd and click on the Apply Now button
Third Step: Type your SSC Roll Number, Select Education Board, Select Passing Year, Type Registration Number, Type your Contact Number
Fourth Step: Type the Quota code (If available). Freedom Quota – FQ, Board Employer – EQ, Special Quota – EQ, Probashi Quota – PQ
Fifth Step: Select Institute Name, Group, Shift, and Version
Sixth Step: Now Preview the Application Form you have completed and click on the Submit button
If you have submitted your HSC Online Admission Form 2019-20, you will receive a PIN. The PIN is very important which require changing the Application and also on some other section.