Evaly 16 Taka Mobile Offer – Grab a mobile by paying 16 Taka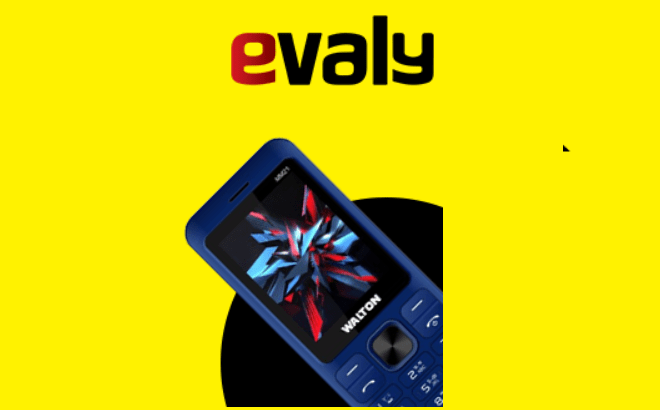 Evaly 16 Taka Mobile Offer – So dear readers, Evaly is there for you with a new offer. In this offer, you will be able to buy a mobile phone by paying only 16 Taka!
Yes, it might sound unbelievable, but that's what Evaly will do for you. We know you are eager to know about how to order this mobile. But before going to know about the process, let's know some details about Evaly.

Evaly 16 Taka Mobile Offer
Evaly.Com.BD, a name that changed the history of online business service in Bangladesh. At once, E-commerce sites just used to sell products to their consumers. But now, evilly altered the rule. They started to engage its consumers, and by giving several discount offers, they created a great image of themselves. Right now, they are considered as the country's largest online shopping mall.
So let's find out the history of Evaly
A Bangladeshi entrepreneur named Mohammed Rasel founded Evaly. He had a dream to make a big bang in the e-commerce sector of Bangladesh. So finally, he founded a new e-commerce site named Evaly. It was established on 16th December 2018.
Current Situation of Evaly
Evaly managed to win the heart of customers. Now they have 16,000 registered businesses on their site. Most importantly, currently, they have 2, 25,000 registered users.
How they work
Evaly has its own website /app. If you want to buys something from them, then at the very beginning you have to make an account. Once the account is done, then you have to select a product. You can give payment once you get the delivery, or you can pay the bill through Bkash/Credit card. Their delivery boys will come to your doors to deliver the product which you ordered.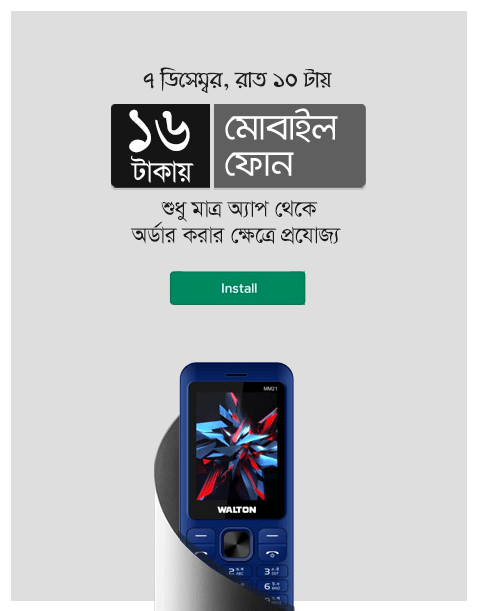 Ordering Process
Okay, now it's time to know the process of buying a mobile by paying 16 TK.
The ordering process is straightforward. But for your better understanding, we are going to describe it step by step.
At the very beginning, you have to install the app of Evaly and make an account. For your kind information, you will only be able to order the mobile once you install their app.
After making the account, you have to order from the app. For orders, you have to find out the phone which is going to be sold by only 16 TK.
Now you need to click on add to cart option. Once you do this, the phone will be added to the cart.
After that, you have to give your address and contact details.
Here comes the main part. I mean, here you have to pay the bill. For paying the bill, you have to click on the 'make payment' option. After that, you can pay the bill through Bkash/credit card.
That's it. That's how you have to order this phone. By the way, let's just know some important facts about this order-
Only 3000 lucky people will get this phone by paying 16 TK.
No cash on delivery is allowed. You have to make the payment online.
The name of the lucky 3000 people will be announced on 7th December.