Eid ul Adha will celebrate tomorrow in Saudi Arabia as first day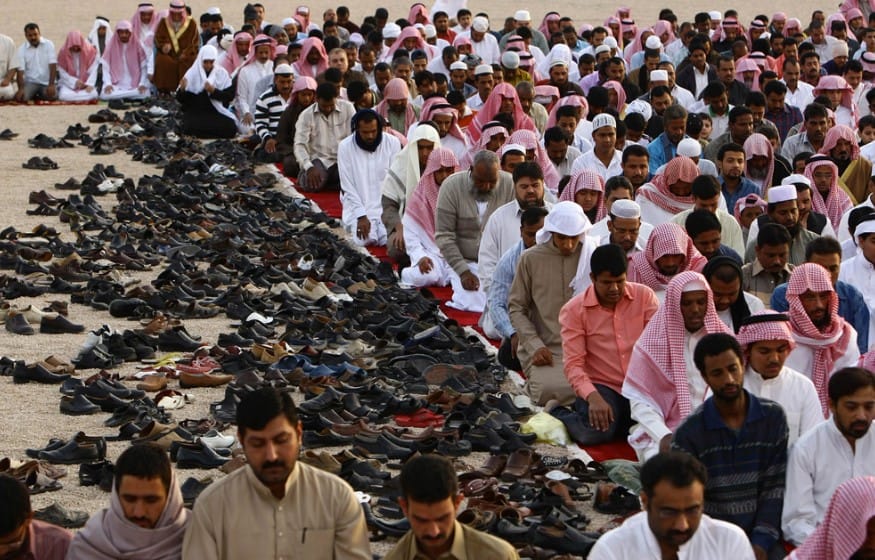 The Supreme Court of Saudi Arabia has confirmed that the Eid Ul Adha will be celebrated on 11th August 2019 as the First day of Eid. The Eid Holiday has started in Saudi Arabia on 5th August 2019 and it will continue till 15th August 2019. 
As per previous announcements by the Federal Authority for Government Human Resources, the Day of Arafat and the three days that follow, August 11 to 13, will be an official holiday for both private and public sector employees.
The prescribed animal (Cow, Goat, or other) will be sacrificed by the Muslims on the Eid Ul Adha. The Animal divided into three parts where one third distribute to the poor people of their location, one third is for the relatives (Friends & nearest relative) and another Third one is for their own (Family).
Several countries will also celebrate the eid day on 11th August where most of the Asian countries will celebrate the eid on 12th august 2019. The Latest Eid Mubarak Wishes, Picture, Wallpaper and other necessary Eid collection you will get on the below-related post and also on our Eid Mubarak Category.