News Feed
ASA Jobs Circular 2019 Has Published On 06 February 2019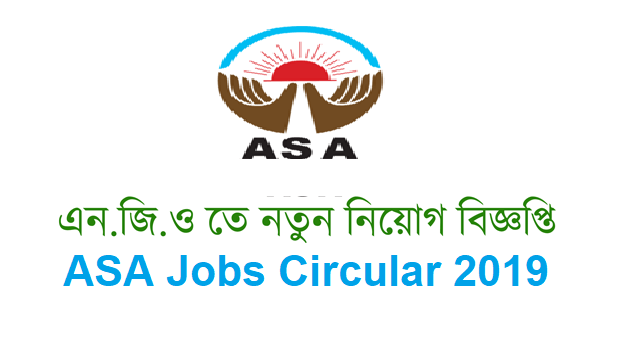 ASA Jobs Circular 2019 Has Published On 06 February 2019 by the authority. 720 people will be appointed for the post of Micro-lending Assurance ASA Junior Lone Officer. Know the details?
ASA Jobs Circular 2019 APPLICATION RULES
Position: Junior Lone Officer (ZLO)
District-wise numbers: Dhaka-135, Chittagong-110, Cox's Bazar-75, Khagrachari-25, Comilla-125, Noakhali-25, Dinajpur-60, Rangpur-85, Khulna-45, Narail-35.
Eligibility: Bachelor or equivalent pass. Age is 32 years old.
Salary: During the beginning of the examination, 13,860 TAKA and 17,364 TAKA if it structured.
The local candidate of the given district can apply for their own district. Every candidate has to send the application mention with district name to the designated address. The application must reach the scheduled address within 20 February 2015.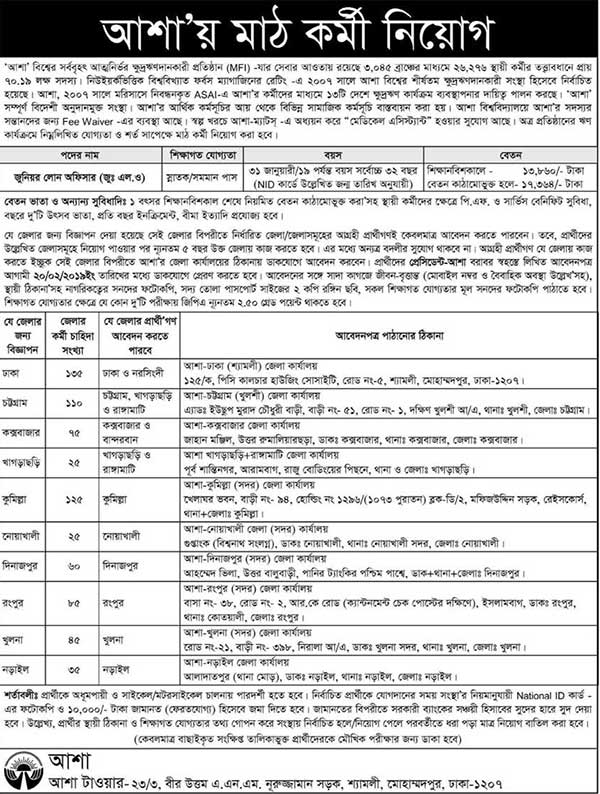 https://dailynewsgallery.com/standard-bank-limited-job-circular-has-been-published-on-31-january-2019/