News Feed
Suddenly viral flower seller Rana..! (Video)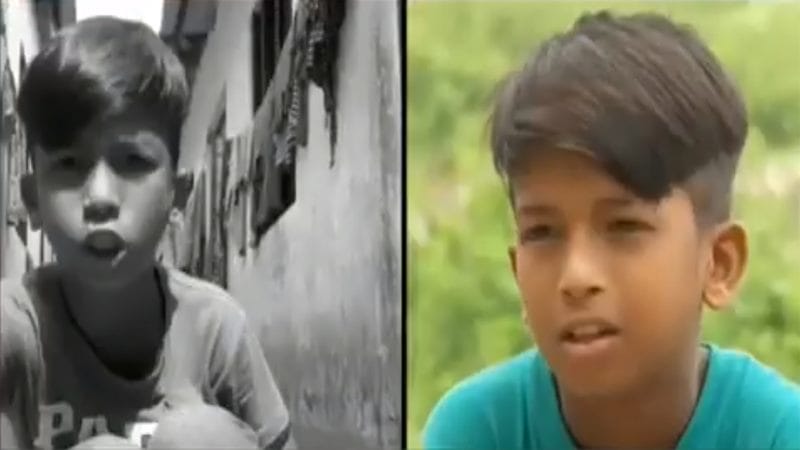 Rana Mridha is the new wonder of hip hop or rap music. Rana is a talent of Bollywood film 'Gali Boy'. This child is in a tense discussion by singing a song about the life of his own suffering. The music was arranged by Dhaka University student Mahmud Hasan Tebib. It is also interesting to find out the discovery of these underprivileged children as an artist.
Rana always passed time with other children like him or sells flowers in Dhaka University area. Rana is now viral on social network. His song is shared on the Facebook profile of all.
The people of the low-income group of Kamrangir Char are very surprised. It is amazed everyone, how he sang hip-hop song, where Rana, a 10-year-old child could not cross the boundaries of Class 1.
Rana's mother, Sitara Begum is home maid by doing this she runs her family and two children. She could not afford two sons in school lack of money. I never realized that the boy would do something like that; people of the entire area can know him.
Rana's mother Sitara Begum said, "I asked Rana would you be a big artist of singing! Then he says yeah I'll be a big artist, and then hold my neck with love."
A friend appeared in the life of Rana's a few days ago. He is a student of Arabic department of Dhaka University named Mahmud Hasan Tabbib.
Teab says he will never let the lose Rana's popularity.
In this regard, he said, 'I am going out of the SM hall, the start my bike, Rana called me at that time. He said, brother, I want a ride too. I said okay, okay, come on the bike. I went around and asked if you could sing a song. Then Rana told me a hip hop song. His Hiphop is an energy affair in the voice of recitation.
Click here to watch the video that is viral:
https://youtu.be/C8lcrTLgn-s