Students now get SSC result 2019 marksheet easily from eboardresults.com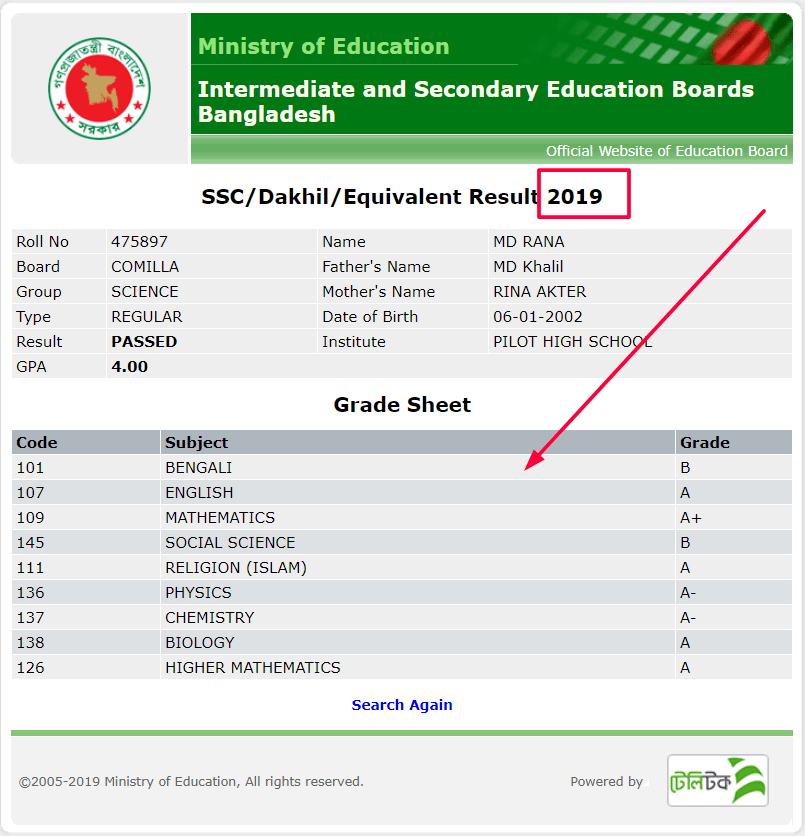 SSC Result will be published on May 6, 2019, in all the Education Boards of Bangladesh. The equivalent examinations under the Secondary School Certificate (SSC), the Dakhil and the Professional Board of the year 2019 exams were started from Monday (February 4th) and end on February 24th. In the SSC examination of 2019, 2,135,333 students participated. Among them, 1,070,441 students were boys and 10 lakh 64 thousand 892 students were girls. Education Minister Dr. Dipu Moni said that more than 6 thousand students participated in the examination in the SSC examination of the student in the year 2018.
SSC result 2019 full Marksheet 
Total 288682 institutions students took a seat for the exam in 3497 centers of the country. It is known to that 834 students from eight centers outside the country took part in the examination… If you want to know your SSC Result 2019 quickly from our website then stay with us. You can easily get your SSC Result 2019 and SSC Scholarship Results 2019 from this blog.
For the first time, 15 autistic students were participating in the examination. Education Minister Dipu Moni said that the disabled student will get extra time of 20 minutes and special children (autistic and Down syndrome) will have an additional 30 minutes and they will be allowed to meet with parents, teachers or helpers.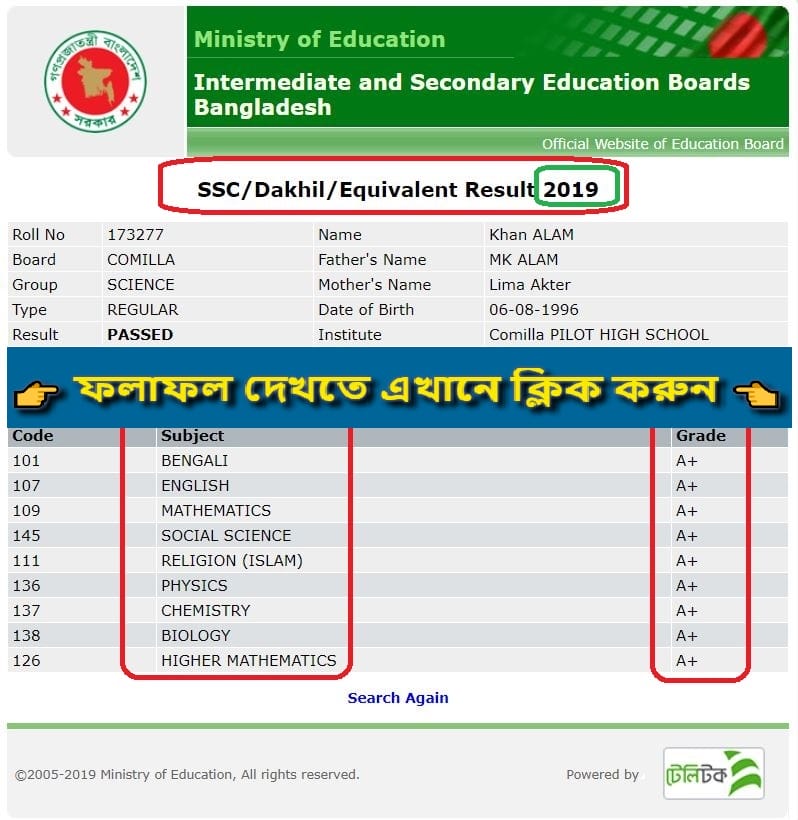 When will SSC test result be published in 2019? According to the information, the SSC results of 2019 will be published on May 6, 2019.
How do you get SSC result 2019 through online or website?
The result will be published after 2 pm on May 6, 2019. From online, SSC results will be published on the official website of the Secondary Education Board, including the Mark sheet 2019. The secondary education board official website is www.educationboardresults.gov.bd and eboardresults.com.
How to see the SSC exam results on mobile through SMS?
For the SSC / Dakhil <Space> the first three letters of your board <space> roll number <space> 2019 and send to 16222 for the 2019 SSC result mark sheet, type in the message option.
(If you are in Secondary School Board SSC and Madrasa board, write Dakhil.)
For example: Send SSC <Space> Dha <space> 153630 <space> 2019 to 16222.
Shortcodes of different education boards:
DHA = Dhaka Board
BAR = Barisal Board
SYL = Sylhet Board
COM = Comilla Board
CHI = Chittagong Board
RAJ = Rajshahi Board
JES = Jessore Board
DIN = Dinajpur Board
MAD = Madrasah Board
The SSC result of 2019 will be published very soon. Stay with us to get the results first.