NU Honours 4th Year Exam Routine 2019 & Form Fill-Up Notice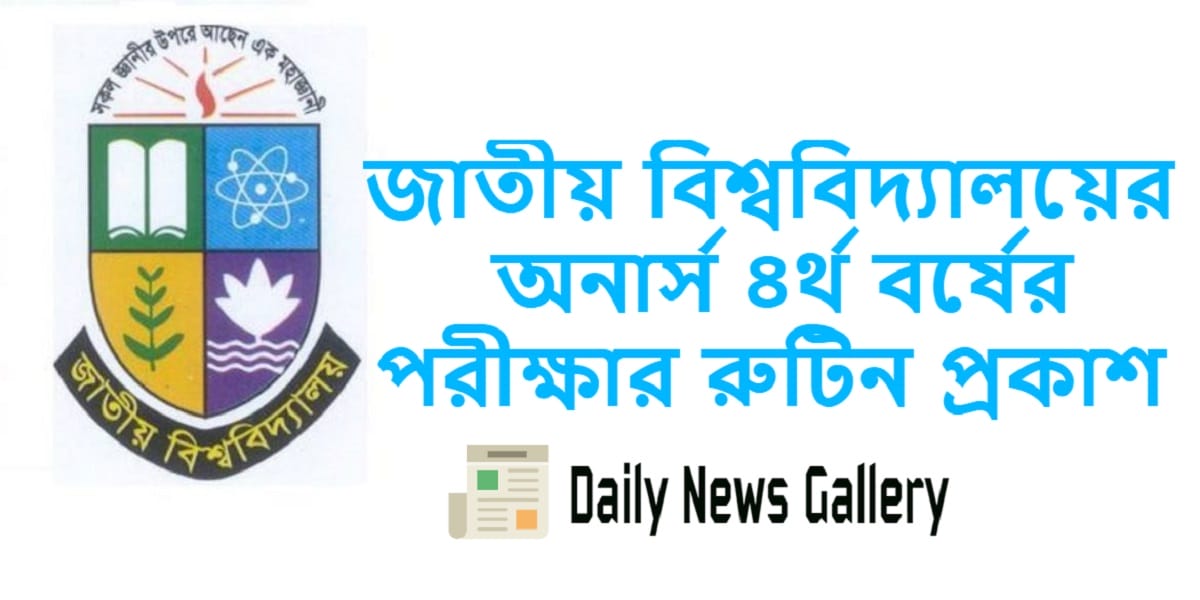 NU Routine: National University  2018 Honours Final Examination Routine 2019 has been published Today, the official website of the National University is published on 14th February, WWW.NU.AC.BD, Honours 4th year exam routine. According to the published routine Honours, the 4th-year exam will start on 14th March 2019. The university authorities announced the Honours Routine 2019 by ending the wait of those who were eagerly waiting for the Honours 4th Year Examination Routine 2019.
During the examination, the Honours (graduate) examinations will be started every day from 1:30 pm daily. The results of the Honours test routine and Honours exams are published on the National University website, Daily Daily Gallery is published at DailyNewsGallery.Com. So stay with us for any updates of the National University.
National University Honours 4th Year Exam Routine 2019
If you are a student of National University Honours 4th year, you will need to get the academic year 2015 Honours Final Test Routine 2019. This year, Honours examinations will start on 14th March 2015 and Tattiya subjects will end on April 18, 019. After the written test, the practical and oral examination schedule will be announced from the college.
National University Honours Final Test Schedule:
Exam Start Date: 14th March 2019
Exam start time: 1:30 pm (daily)
End of Examination: 18th April 2019
Exam Year: 2018-2019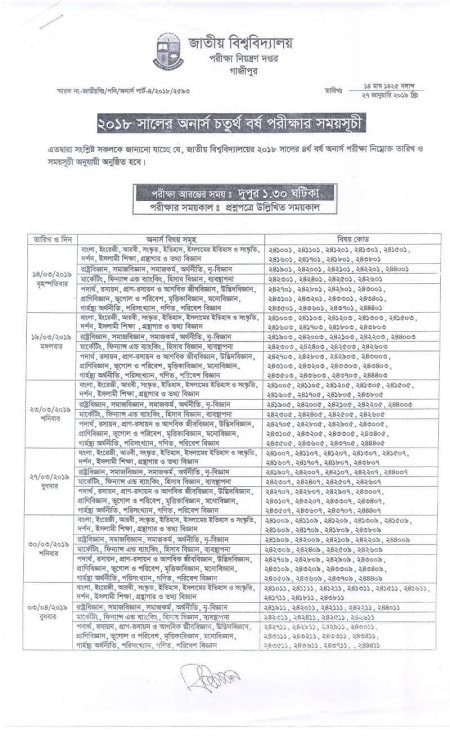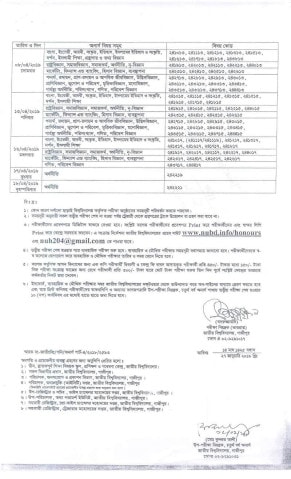 National University 4th year exam Form Fill-Up Notice 2019