No more mass vaccination: Health Minister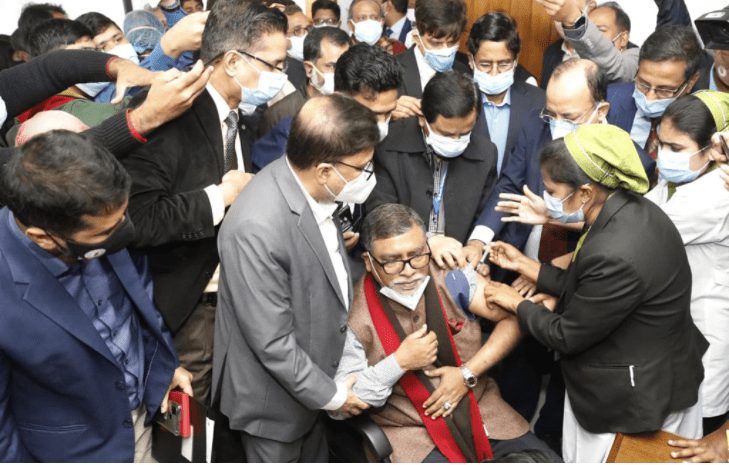 Deviating from the previous stance, Health Minister Zahid Maleque today said mass Covid-19 vaccination campaigns will not be held in the country anymore.
Although the minister earlier said that special mass Covid19 vaccination campaigns will be held from time to time, today he said vaccines will be given only to those registered with the Surokkha app in the coming days.
"We don't have enough vaccines in hand to launch a mass inoculation campaign. Whenever we get vaccines and whatever number of doses, people will be called for vaccination accordingly," he told journalists at the Secretariat after a Cabinet meeting.
The minister said, "There were long queues for vaccines, although we did not want to overcrowd. All the vaccines — whether from the US or China — are effective. So, there is no need to rush."
The minister said Prime Minister has already asked them to see whether the gap between vaccine doses can be reduced. "We said that we will look into the issue upon the availability of vaccines."
Health Minister Maleque also told that on-the-spot registration for vaccines will not be offered anymore.
"Without registration, none will get the vaccine. Over three and a half crore people got registered and more than two crores received jabs. Registration will be done based on the amount of vaccine available," he said.
He said the vaccination campaign was taken to villages as rural people were not taking the jabs.