The fire in the adjacent slum in front of the railway line in Uttara – Dhaka [Video]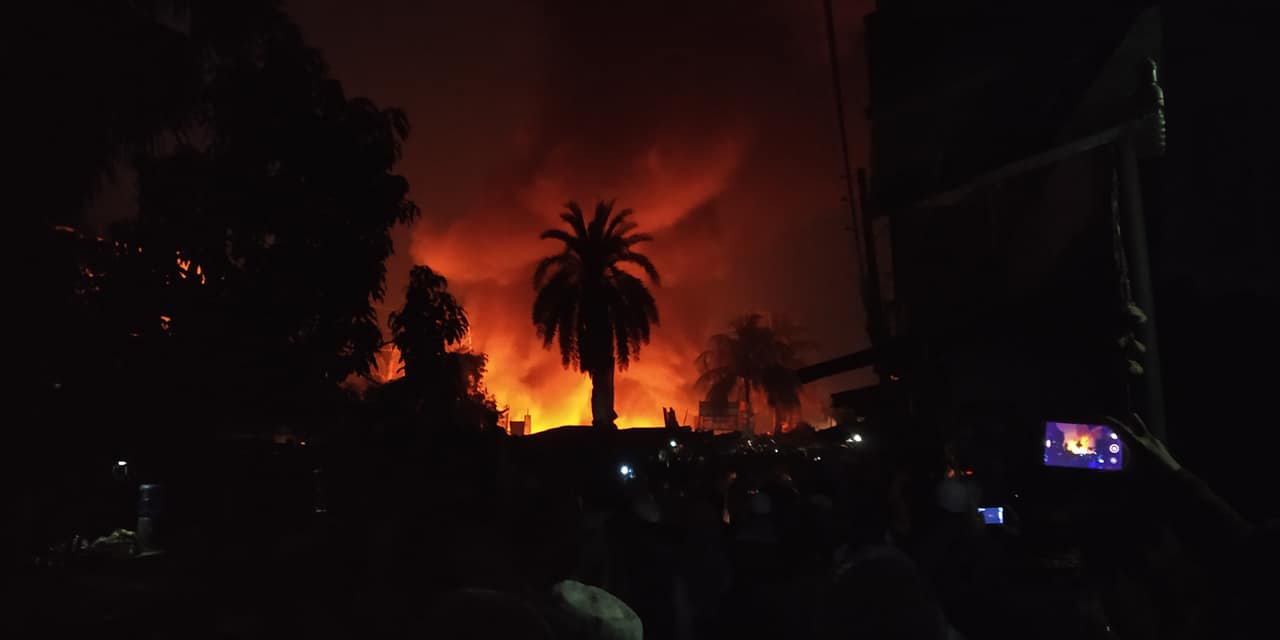 The fire in the rail line adjacent slum is under control at Uttara sector 4 of Dhaka city. More than one hundred fifty slums and garages were burnt down in the fire. On Thursday at night 9 pm, two units of fire service took under control the fire after two hours.
The fire service station in-charge Shafikul Islam told that the reason for the fire is unknown. The fire was under control at night at 10:45 pm. Locals initially said that no one casualty in the fire but the goods worth millions of taka has been burnt.