Nikon D7200 Review: Discover the 24.2MP Digital SLR Marvel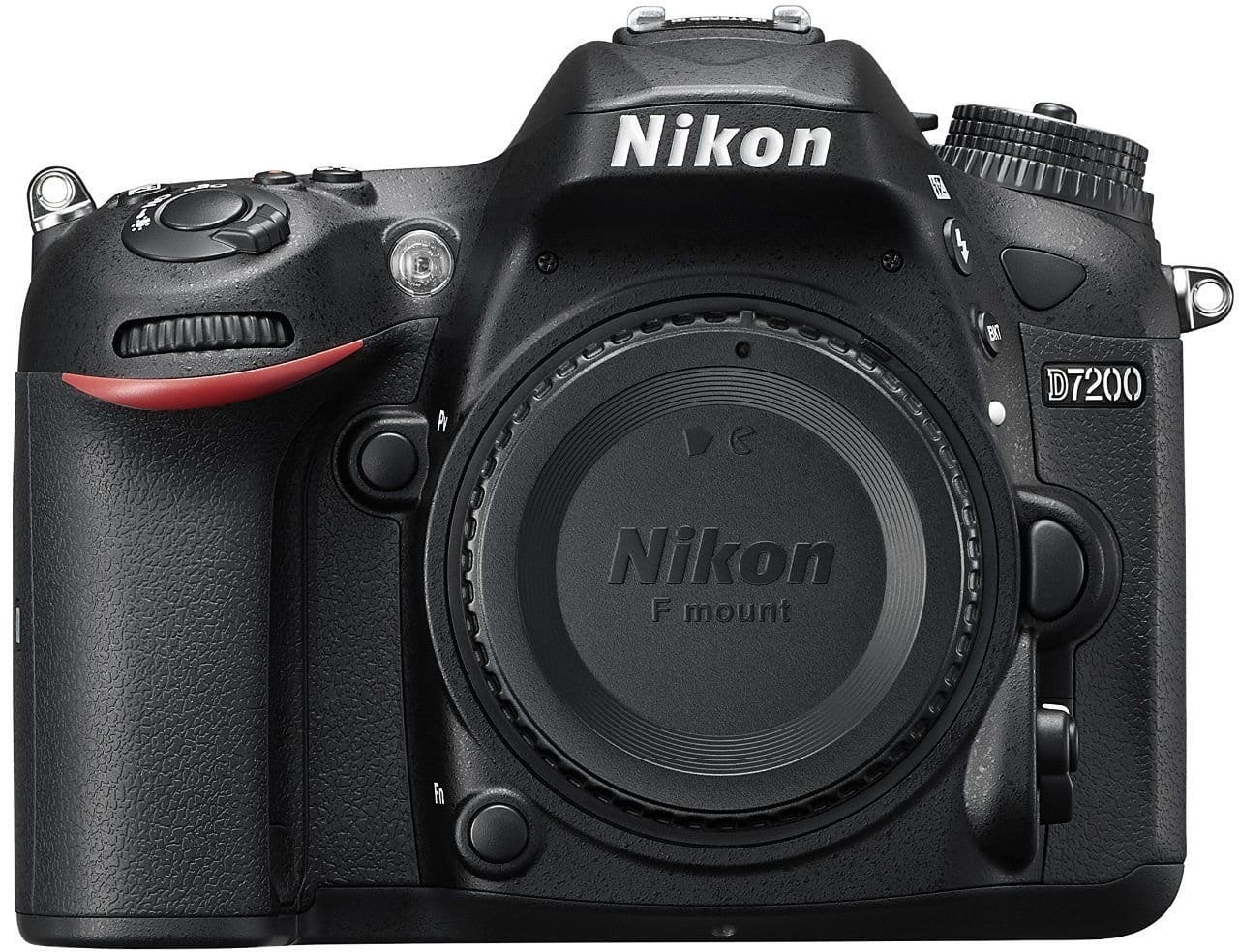 The Nikon D7200, a mid-range DSLR from one of the world's leading camera manufacturers, is a testament to Nikon's commitment to delivering top-tier camera technology even to non-professional photographers. While it may not be the newest camera on the block, the D7200 still holds its own against many modern competitors. Today, we'll be delving deep into what makes the Nikon D7200 a worthy investment for both amateur photographers and professionals looking for a reliable secondary camera.
1. Introduction
The Nikon D7200, though not the latest in the line-up, remains a beloved camera in the photography community. Its robust set of features combined with its mid-range price point makes it a go-to for many. As you journey through this Nikon D7200 Review, you'll understand why.
2. Key Specifications
Sensor: 24.2MP APS-C CMOS sensor
Processor: EXPEED 4
ISO Range: 100-25600
Shooting Speed: 6 fps
Connectivity: Wi-Fi and NFC
3. Design and Build
The Nikon D7200 radiates Nikon's classic DSLR aesthetics. Crafted with magnesium alloy and sealed against dust and moisture, this camera is both lightweight and durable. The ergonomic grip ensures ease of use for extended periods.
4. Image Quality and Performance
The 24.2MP sensor, combined with Nikon's EXPEED 4 image processor, offers vibrant and detailed images. The color accuracy, dynamic range, and detail preservation are commendable. Even in low-light conditions, the D7200 shines, producing minimal noise.
5. Autofocus and Shooting Speed
Boasting a 51-point autofocus system, the D7200 ensures precise and rapid focus. Whether capturing the stillness of landscapes or the dynamics of sports, the camera's 6 fps shooting speed won't let you down.
6. Connectivity Features
Modern photography demands more than just good pictures. The D7200's Wi-Fi and NFC capabilities allow seamless sharing, cloud storage, and even remote shooting via your smart devices.
7. Battery Life and Storage
The D7200 impresses with its battery, supporting over 1,100 shots on a single charge. The dual SD card slots further ensure you have ample storage, especially during prolonged shoots.
8. Bonus: Card and Camera Bag
A noteworthy mention in this Nikon D7200 Review is the inclusion of an SD card and camera bag. These additions enhance the overall value and user experience, allowing instant use and safe storage.
9. Pros and Cons
Pros:
Stellar image quality.
Durable, weather-sealed body.
Reliable battery life.
Dual SD card slots.
In-built Wi-Fi and NFC.
Cons:
Limited touchscreen functionality.
1080p video (no 4K).
10. Conclusion
In wrapping up our exhaustive Nikon D7200 Review, it's evident that this camera is a powerhouse in the mid-range DSLR category. Its impeccable build, superior image quality, and user-centric features make it a valuable asset for photographers of varying skills.
The addition of an SD card and camera bag further elevates the deal, ensuring that from the moment you unbox, you're all set to capture the world in its essence. Whether you're just delving into the world of DSLRs or searching for a reliable secondary camera, the Nikon D7200 is undeniably worth considering.
Snapshot: Nikon D7200 Review Highlights
Sensor: 24.2MP APS-C CMOS.
Processor: EXPEED 4.
Autofocus: 51-point system.
Connectivity: Wi-Fi and NFC.
Extras: SD Card and Camera Bag included.
First Impressions & Design
Upon first glance, the Nikon D7200 exudes a sense of robust reliability, synonymous with Nikon's legacy. The magnesium alloy body ensures resilience, further augmented by the camera's weather sealing. This makes it a fantastic companion for outdoor photography. Ergonomically speaking, its comfortable grip will be lauded in any Nikon D7200 Review – facilitating prolonged shooting sessions without hand fatigue.
Dive into Details: Performance Metrics
Image Quality: This is where the 24.2MP sensor and EXPEED 4 processor synergy become palpable. Your captures radiate vibrancy and detail. Additionally, the absence of an optical low-pass filter paves the way for unparalleled sharpness, something photographers have always desired.
Low-Light Performance: Low-light environments often present challenges, but the D7200's ISO range of 100 to 25600 ensures such challenges are met head-on. Noise remains controlled up to ISO 6400, making dimly-lit captures feasible.
Autofocus: With its 51-point AF system, subjects are sharply focused, making the camera a favourite for action-packed scenes or fleeting moments in wildlife photography.
Battery Life: This Nikon D7200 Review would be incomplete without praising its battery. A single charge can give you up to 1110 shots – a testament to its endurance.
Connectivity: A Modern Touch
For the social media-savvy generation or those inclined towards quick sharing, the in-built Wi-Fi and NFC come as a boon. Whether it's about transferring images or remotely controlling your camera via a device, the D7200 makes it straightforward.
Nikon D7200 Review Special: The Added Bonuses
Many overlook the 'extras', but not in this Nikon D7200 Review. The inclusion of an SD card means you can start shooting as soon as you unpack. Plus, the camera bag ensures your prized possession is always protected, adding convenience during travels.
Comparative Analysis
While there are myriad cameras in the market, the D7200 stands out in the mid-range DSLR category. Its sheer versatility makes it apt for various photography styles – from landscapes and portraits to high-octane sports photography.
Who is it for?
Novices will find the D7200 an excellent learning tool, given its user-friendly features. On the other hand, professionals scouting for a backup camera will not be disappointed either.
Closing Thoughts on Our Nikon D7200 Review
The Nikon D7200 has rightfully earned acclaim in the photography world. A harmonious blend of top-notch technology, durability, and user-centric design offers an unparalleled experience for its price point.
The included SD card and camera bag further elevate the package, enhancing its value proposition. If you're on the fence about investing in a DSLR, our Nikon D7200 Review should make it clear: this camera is a worthy contender that promises not to disappoint.
With the D7200, Nikon reinforces its commitment to equipping photographers with tools that foster creativity and excellence. Here's to capturing the world, one frame at a time!