News Feed
In Saudi Arabia work is banned under the open sky for 3 months (Video)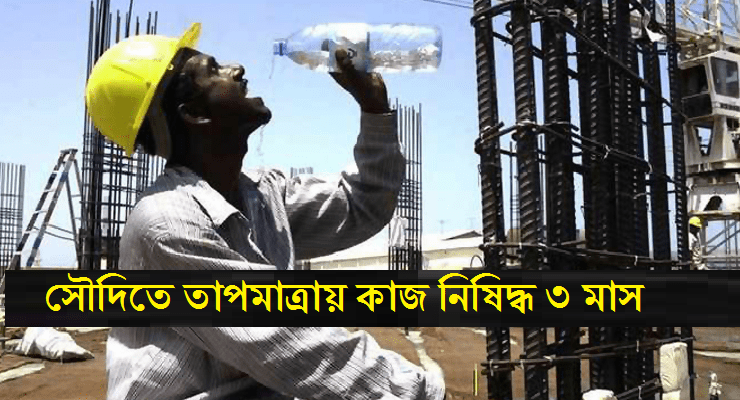 The Ministry of Labor and Social Development of Saudi Arabia has been banned work under the open sky for three months from 12 noon to 3 pm in the light of the sun. This decision has been taken from the Saudi Ministry of Labor, considering the current temperature of Saudi Arabia and the workers of expatriates working under the open sky.
According to the announcement, from 15 June to 15 September – the open sunlight cannot be operated with any worker from 12:00 pm to 3:00 pm. The Saudi Ministry of Labor has further said that such decisions have been taken into consideration of the human rights of workers and health safety.
If there is any discrepancy in implementing the order, it has been called to call 19911. Based on this, the Saudi Ministry of Labor and Social Development can take action against the companies or organizations.