BTEB Diploma in Engineering 3rd Semester Admission will start tomorrow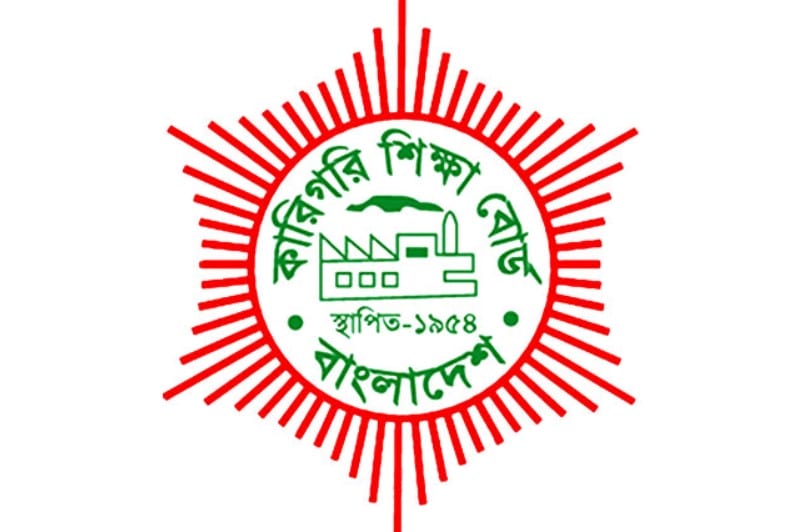 Bangladesh Technical Education Board (BTEB) has published Diploma in Engineering Admission Circular for 3rd Semester. All the Students how already passed HSC Exam from Science Group can admit into 3rd Semester. The candidates can apply to any Government Polytechnic Institute and Private Polytechnic Institute of Bangladesh. 
The Application will start tomorrow (20 July 2019) and it will continue till 29 July 2019. Candidates need to visit the Institute to apply on the 3rd Semester directly. If a seat will available under any department, students can apply for this seat.
Here is the complete schedule for the BTEB Diploma in Engineering Admission 2019 (Third Semester). So, you can read the important dates from the below now. BTEB has also published a circular on their official website which available on here.
Application Start Date (To Institute, by Applicant): 20 July 2019
Last Date of Application: 29 July 2019
Online Information  Submit Date to Board (by Institute): 30 July 2019
Diploma in Engineering 3rd Semester Admission Result 2019: 1 August 2019
3rd Semester Class Start Date: 3 August 2019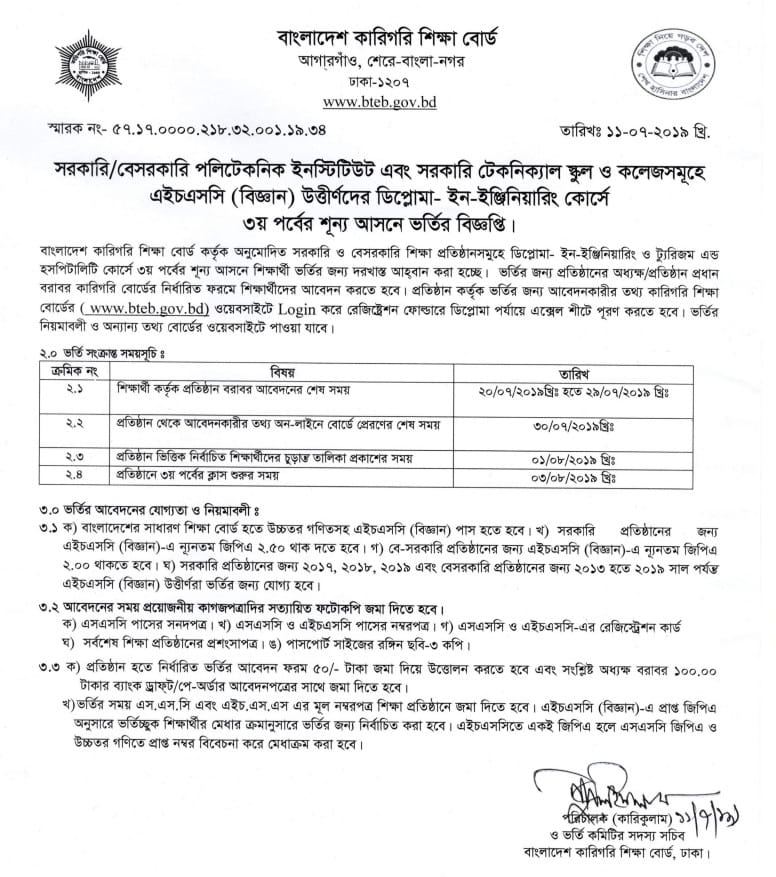 Visit your nearest polytechnic Institute about Bank seat and then decide yourself which Department or Technology you may like to Admit. Government & Private both Polytechnic Institute admission process and Schedule is the same.