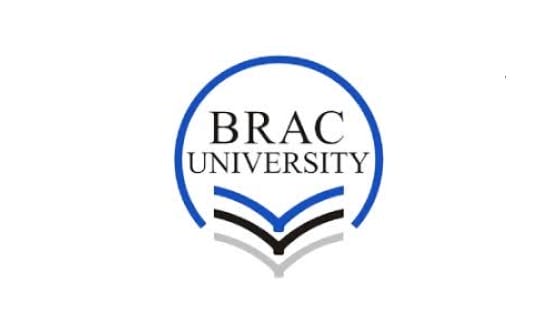 BRAC University has published a New Job Circular in Prothom Alo where the Application is ongoing. The eligible candidates can Apply BRAC University Job Circular 2019 online. Application Last Date is 17 May 2019. Professor, Associate Professor, and Assistant Professor Job Posts are available for 13 Department of BRAC University of Bangladesh.
Currently, BRAC University is the Number one University in Bangladesh. So, this Job Circular is very important to all Candidates who are looking for a University Job. Now, check all necessary information and Application Process.
BRAC University Job Circular 2019:
Here is the official Job Circular of BRAC University, Bangladesh. Anyone can check out the Job Circular Name by visiting https://www.bracu.ac.bd/about/career-at-bracu. While the Candidates will visit this Link, they will see Job Circular Name, Deadline, and Online Application Link. Just click on the APPLY button and you will be redirected to the Online Application Form. Just fill up the form and submit the Application.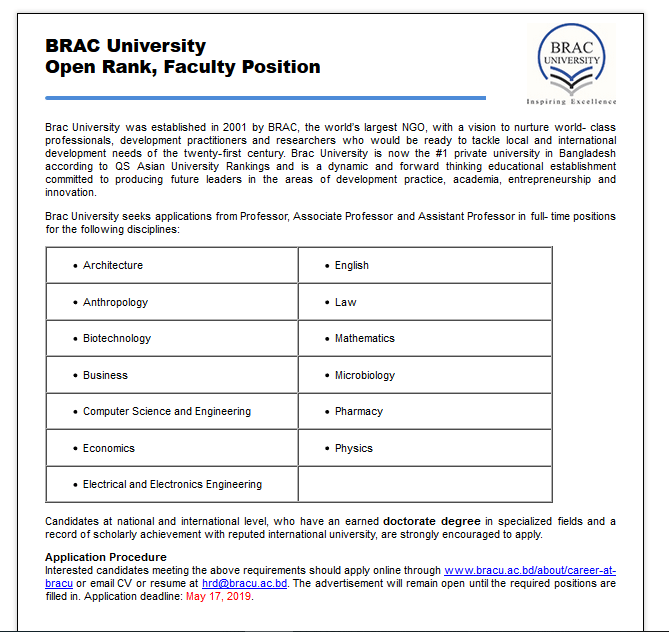 Necessary information of BRAC Bank University 2019:
Your name;
Date of birth;
Gender;
National IDs /passport number
Marital status;
Copies of passport, employment pass/work authorizations and similar documents;
Contact details (such as telephone number, e-mail address and postal address);
Curriculum Vitae/Resume;
Current and previous employment details
Academic background (such as your university or school diplomas/certificates and other educational achievements);
Immigration status and work permits;(if required)
Languages are spoken and level of proficiency;
Eligible Candidates also can send their CV directly to [email protected] The authority recommended submitting their Application Online. The email system is the alternative system for the users who have failed to submit the Application Online.