Top 10 Insurance Companies In Turkey 2020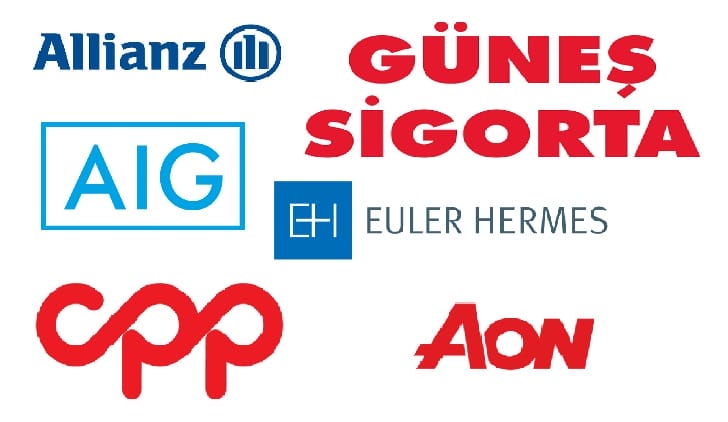 Insurance is an important financial activity for every country and its economics. It contributes to the GDP of a country by managing risks that economic resources may encounter. The Turkish insurance market has grown in 2019, mostly in the life insurance segment.
Turkish insurance market grew from 62.11 billion TRY in 2018 to 69.2 billion TRY in 2019 which is 13.13%. This market is usually divided into non-life and life insurance. In both segments, there has also been an increase.
Positive market development means that people in Turkey care for their safety and their property security. Turkey's insurance market has a promising future with space for some more insurance companies. In this article, you will find all the important information about insurance companies in Turkey.
Top 10 insurance companies in Turkey
Allianz
The company that provides safety all over the globe, came to the Turkish insurance market to offer their finest services. Allianz Turkey takes care of all the size of customers: large companies with big finance portfolios up to individuals that want to protect their belongings. The company is dedicated to its employees as they are to their customers. Investing in the education and training of their employees, Allianz guarantees to always give the best service to the customers.
Güneş Sigorta
This insurance is focused on changing the insurance industry and to create value for stakeholders. They always try to improve their understanding of the clients' needs in order to create the best service. The Güneş Sigorta insurance company offers motor, home, health, workplace insurance, and some custom-designed policies. The company reinvests part of their profit to educate the staff and improve the business altogether.
AIG
The insurance company that traces its roots back to 1919 says much about the work ethics and quality. They provide insurance and safety in over 80 countries around the world, including Turkey. They are most recognizable for their general property, life insurance, retirement, and financial services. They work for the people, so they give their employees flexible work arrangements, education, and training. Aig insurance donates to the various nonprofit organizations approximately $6M.
CPP Group Turkey
For more than 30 years, the CPP group works to improve the insurance and financial market. They are focused on technology and services that are technology-led. They operate in 12 markets in Asia, Central America, and Europe. CPP connects the finest insurance and finance products and offers them to the customers. Their brokers and agents are amongst the finest on the market.
Turkey P & I Insurance
They provide different solutions to protect their clients and clients' property. TURKP&I was established primarily to insurance requirements of maritime interests in Turkey. With the main quarters in Istanbul, they provide 7/24 service all over the world, which includes 370 international correspondents and more than 145 countries including the Black Sea. The two main insurance group they offer are indemnity insurances and hull insurances.
Euler Hermes
The company offers three main types of protection: trade credit insurance, advanced payment protection, and surety and guarantee. They have over 55 000 clients all over the world and AA rating ba Standard&Poor's. They are a company of Allianz.
AON
The company works with international and national insurance providers, offering them the best possible insurance solutions. They have a well-educated and experienced sales team that will provide the best solution for every inquiry. AON works with families, corporations and individuals. Besides insurance, they provide also data and analytics services.
Insurance Association of Turkey
This association is a unique, non-governmental institution. They were established by law. All the insurance companies, foreign or local are parts of this association. There is 65 member and mostly they are insurance companies, pension companies, and other related businesses. Their mission is to develop the insurance and pension sector and promote these kinds of services.
Groupama Sigorta
The Groupama company was established back in 1924. In 2009 they decided to make changes in the business, and they changed the name to Groupama Sigorta. That was the start of the company they are today. They offer many kinds of insurance including car, household, health insurance and more.
Marsh
The final insurance company on insurance companies in Turkey list is Marsh. Marsh is an insurance broking and risk management global leader. Their services protect their clients and clients' property and their brokers manage the risk for the clients. The level of their client care is high and professional no matter if the client is a private person or business corporation.