News Feed
The name of the new Cabinet of Bangladesh will be announced at 5 PM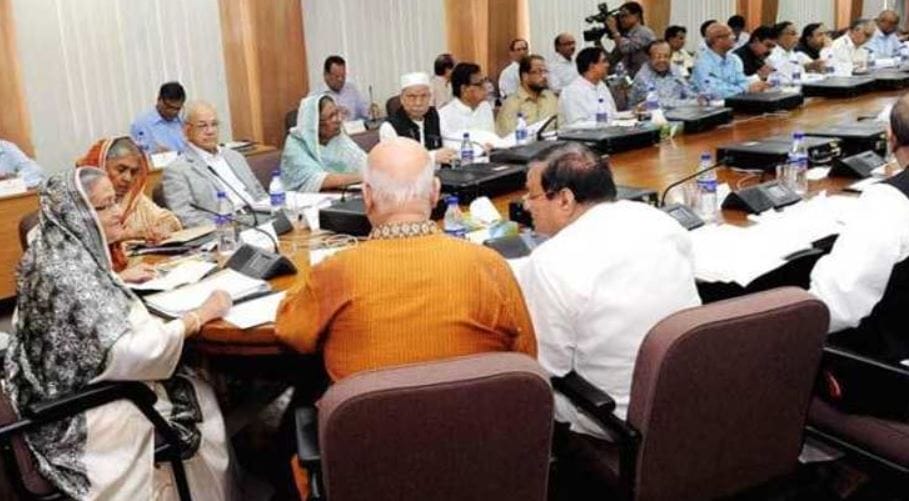 After taking the oath of winners on Thursday the new cabinet will take oath on Monday at 5 pm. On the other hand, after taking the oath the new cabinet of the division are also busy on holidays. On Saturday, almost all the departments were open during the weekend. Officials of the department are working for oath ceremony, the invitation and the division of new ministers.
The new cabinet will swear on tomorrow this Monday. The name of the cabinet members will be announced this afternoon. In the new government, 46 ministers, state ministers, and deputy ministers will take the oath. Of them, 24 ministers, 19 state ministers, and 3 deputy ministers. Cabinet Secretary Mohammad Shafiul Alam told the media.
Earlier it was announced that the new cabinet will take oath at 3 pm on Monday at Bangabhaban. The Cabinet Secretary called a press conference at 5 pm to tell the people who are getting the new cabinet. On 30 December, Awami League-led Grand Alliance won a landslide victory in 288 seats in the eleventh parliamentary elections. Of them, the Awami League got 257 seats.
The BNP alliance won only seven seats. Legislative MPs of Mahajoteur have already taken the oath. Daner Shish public representatives were not sworn in. Jatiya Party, the second largest party, will play the role of the opposition in the eleven parliaments. The party, led by Ershad and he has won 22 seats.
In context, Awami League President Sheikh Hasina will take oath as the Prime Minister for the fourth time. She took oath as the Prime Minister for the first time on June 23, 1996. On December 29, 2008, she was elected the second Prime Minister by a huge majority in the 9th parliamentary elections. On January 12, 2014, Sheikh Hasina was sworn as the prime minister for the third time winning on the January 5 election.