Shuvo Noboborsho SMS 1426: Bangla & English SMS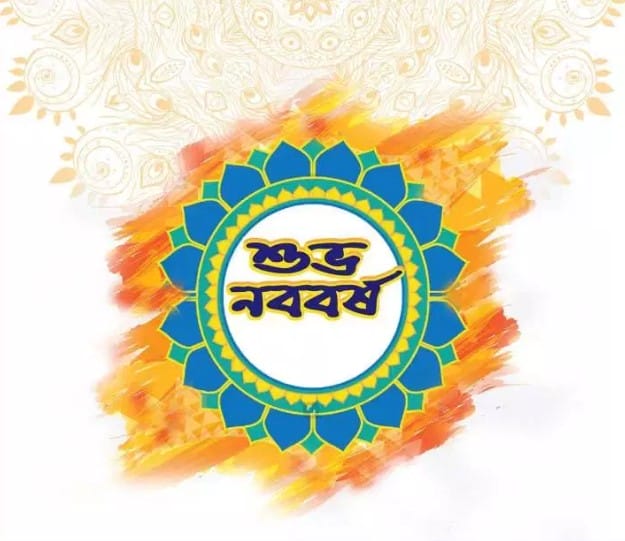 Shuvo Noboborsho SMS 1426! Hello Visitor, Pohela Boishakh (1426) is the Highest Number of Celebration for the Bengalis across the world. People celebrate the 1st day of Bangla New Year with its own Tradition. There are too many systems are available to Participate the Day. People arrange Boishakhi Mela as the Symbol of Pohela Boishakh Celebration. Shuvo Noboborsho Bangla SMS 2019 & Shuvo Noboborsho English SMS 2019 both are available. 
During the Celebration, Everyone Require to Wish each other. SMS is one of the best ways to wish someone in the Pohela Boishakh. According to this Reason, We have added too many Shuvo Noboborsho SMS 1426 for our Valuable Visitors. Collect the best one from here or follow the below Instruction to Download more Bangla Noboborsho SMS 2019.
https://dailynewsgallery.com/pohela-boishakh-facebook-status-2019/
Best Shuvo Noboborsho SMS 1426:
Everyone wants to wish their Dearest person with the best SMS in the Bangla New Year Celebration 2019. Please be informed that, Collect too many SMS of Bangla Noboborsho and Send the different SMS to the Different People during the Pohela Boishakh Celebration. Some, People send the Message before the Pohela Boishakh and some people send Bangla Noboborsho SMS on the 1st day of Bangla New Year. You can wish to your nearest Person on the upcoming Pohela Boishakh Night or the last Day of the year. If you Wish your Dearest Person Fast from others, he or she will be happier then receive your Shuvo Noboborsho SMS 1426 after receiving others SMS.
Notun Bochor, Notun Vabe,
Notun Kaje, Notun Saje,
Notun Anonde, Notun Valobasay,
Nitto Notun Somvabonay,
Notunotto chuye jak tomar Hridoy…
Shuvo Noborbosho 1426
He Notun Surjo, Vuliye Dao Ache Joto Dukh-Bedona 2mar Sonali Aloy. He Notun Sokal, Uriye Niye Jao Na Sob Bedona 2mar Snigdho Haoay. He Notun Bochor, 2mi Niye Eso Sukh, Asha, Sopno Ar Valobasar Ofuronto Jhuri Loye. "Shuvo Noboborsho"
ektu alo ektu adhar
batas gulo nodir buke dicche satar.
kichu dukkho kichu sukh
sobcheye sundor ei banglar mukh.
bangla borsher podarpone,
eso sanito hoi nobo prane.
nishi oboshan pray oi puraton borsho hoy goto
ami aji dhuli tole jirno korilam noto.
bondhu hou shotru hou jekhane je roto,
kkhoma koro ajiker motoo.
puraton bochorer sathe puraton oporadh joto,
hordom hoi hoi, oi elo oi, kolar patay ilish panta.
ishan kone mehger barta.
shuvo nobobosrho.
Sopno Sajao Ronger Melai… Jibon Vashao Rongin Velai… Phire Cholo Matir Tane… Notun Shure Notun Gane… Notun Asha Jagao Prane… Khuje Nao Bochar Mane…..
Latest Shuvo Noboborsho SMS 1426:
The Latest Shuvo Noboborsho SMS 1426 SMS is very important for the Wisher who wants to wish their Favorite person in the Bangla New Year Celebration. A latest & Unique SMS play Vital Role from an old SMS. Too many websites are available on the Internet who are updating the Latest Bangla Noboborsho SMS. Just spend some times to collect these from the Internet.
You need to just Visit some of the Website to collect their Latest SMS 1426 and send to your dearest person soon. You can also visit these sites via Google Search to find out the update sites that are providing the Shuvo Noboborsho SMS 1426.
https://dailynewsgallery.com/pohela-boishakh-wallpaper-1426/
We hope by reading the above guideline, you have successfully collected the latest Shuvo Noboborsho SMS 1426 for celebrating the Bangla New year 2019. We have the latest Boishakhi Collecting on this site. Just Visit our homepage and check the latest post where we have added the Boishakhi items category by Category. Choose your best Require items which you are looking for.