Samsung Galaxy Note 10, Galaxy Note 10+ Launched with up to 12 GB RAM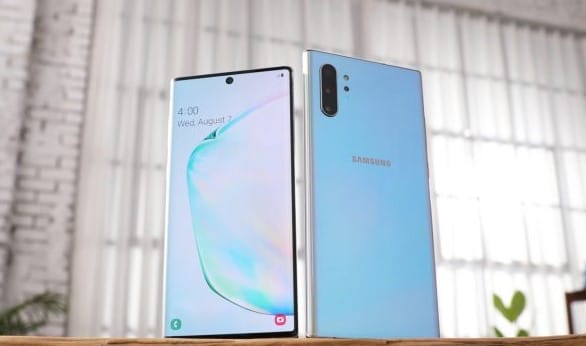 Samsung has launched Galaxy Note 10 and Galaxy Note 10+ in India today. The Device has launched with up to 12GB of RAM. The Galaxy Note 10 sports a 2280×1080 pixels 401ppi display while the one of the bigger Galaxy Note 10+ is a 498ppi 3040×1440 pixels resolution display. 
Both Model of the Phone will have Dynamic AMOLED panels with support for HDR10+ and dynamic tone mapping. Galaxy Note 10 will be available in a single 8GB RAM and 256GB storage. It is a 4G Supported Smartphone while 5G Supported Device of the same model will provide 12 GB of RAM.
Both of the Phone is now available on the Authorized Showrooms and sales point of Samsung. Very soon, both Galaxy Note 10 and Galaxy Note 10+ will available on Amazon, Flipkart and other Online Store of India.
As per NDTV, we have added the price of these 2 smartphones in India. The price is not accurate which calculated with the similar USD price.
Samsung Galaxy Note 10 price is set at $949 (Rs. 67,400), while the Galaxy Note 10+ starts at $1,099 (Rs. 78,100) for the 256GB storage variant, and $1,199 (Rs. 85,200) for its 512GB storage variant.
Key Features:
Display: 6.30-inch
Processor: 1.9GHz octa-core
Front Camera: 10-megapixel
Rear Camera: 12-megapixel + 16-megapixel + 12-megapixel
RAM: 8GB
Storage: 256GB
Battery Capacity: 3500mAh
OS: Android 9 Pie
Resolution: 1080×2280 pixels