Education
HSC result 2023 – Education board result bangladesh
On February 8th, 2023, Education board bangladesh published the HSC Result for the students who took the exam.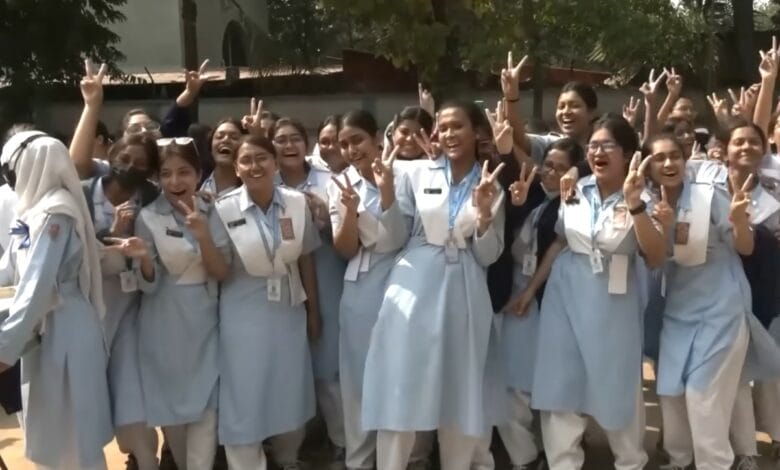 HSC Result 2023 – On February 8th, 2023, Bangladesh announced the HSC Results for the year 2023, as well as the results for the HSC equivalent examination, which were released simultaneously.
The results for HSC, Alim, and HSC Vocational were unveiled at 11:30 am, with the Prime Minister officially announcing them. This year, the pass rate was 85.95 percent. Students could check their results through the educationboardresults.gov.bd website or by using the SMS service.
At the result publication ceremony, notable attendees included the Education Minister, the Deputy Education Minister, and the chairmen of the Dhaka, Comilla, Rajshahi, Chittagong, Barisal, Dinajpur, Jessore, Sylhet, and Mymensingh boards, along with the chairman of the Bangladesh Madrasa Education Board and the chairman of the Bangladesh Technical Education Board.
In terms of the HSC and equivalent examinations for 2023, all subjects were covered this year, whereas students participated in exams for three group-based subjects last year. The examination was conducted based on the short syllabus, and results for general subjects and optional/fourth subjects will be prepared based on Continuous Assessment and SSC results.
Approximately 12 lakh candidates from nine general education boards, madrasa, and technical education boards in Bangladesh participated in the HSC and equivalent examinations. The 2022 HSC and equivalent examinations concluded on December 22nd, followed by the practical test. The exam began on November 6th last year and is conducted in two sessions, one in the morning and one in the afternoon.
How to check HSC results in 2023 online?
To check the HSC result online, you can follow these steps:
Visit the official website of your respective education board. For example, if you appeared for the HSC exam under the Dhaka Education Board, visit dhakaeducationboard.gov.bd.
Look for the "Results" or "HSC Result" tab on the homepage of the website.
Click on the tab and select "HSC Result 2023" or the relevant year.
Enter your roll number and registration number in the given fields.
Enter the security code provided on the page.
Click on the "Submit" button.
Your HSC result will be displayed on the screen.
Alternatively, you can check the HSC result through the Education Board Results website (educationboardresults.gov.bd) or through SMS by sending your roll number to a designated number provided by your education board.