News Feed
Google is Celebrating the Birthday of Rosy Afsari – Full Biography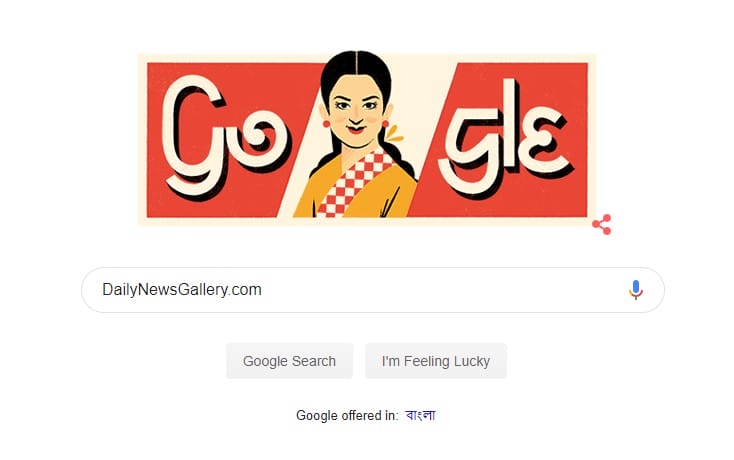 Rosy Afsari – the best Actress in Bangladesh who was born on 23 April 1946. She is also known as Rosy Samad. Today is her 73rd birth anniversary. Google doodle marks this on the several Search Engine including google.com, google.com.bd, google.co.in and some others. Rosy Afsari acted in over 200 films, including 25 that are in Urdu.
The Main attraction of the Actress is Bangladesh National Film Award. She awarded the Bangladesh National Film Award for Best Supporting Actress in its very first ceremony in 1975. The Award is for her role in the film Lathial.
Biography of Rosy Afsari:
Birth Name: Shamima Akter Rosy
Birth Date: April 23, 1946
Birth Place: Noakhali, Bangladesh
Died: March 9, 2007 (Dhaka, Bangladesh)
Nationality: Bangladeshi
Occupation: Actress
Spouse(s): Abdus Samad, Malek Afsari
Children: Kabita Samad, & Muhammad Zubair
She started Acting with her first Film Eito Jibon (1964) and her last Film is Porom Priyo (2005). All of her Film has listed on Wikipedia, so anyone can read this info easily by visiting Wikipedia.
Rosy got married to filmmaker Abdus Samad. Then in 1981, she married filmmaker Malek Afsari and changed her surname to Rosy Afsari.
Rosy died from kidney failure at Birdem Hospital in Dhaka on March 9, 2007. After a long time, Google informs the Bangladeshi people about this Actress.