News Feed
Facebook is testing a whiter UI design in the Android app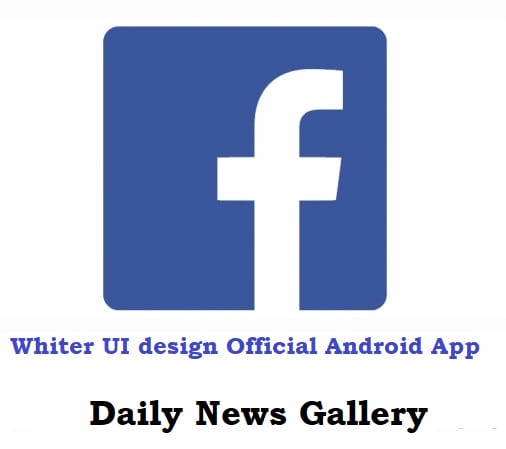 Facebook is testing a whiter UI design in the Android app. The Authority elicits a whole host of responses from their users. A Large number of people (World Wide) are currently using Facebook as First Choice. However a lot of people are not particularly fond of the social media platform.
Facebook still continues to boast of 2.32 Billion monthly active users as the end of 2018. Facebook is making it the biggest social media platform ever. To keep these users engaged on its platform, Facebook is now testing out a new whiter color scheme in its Android app.
The Current Facebook android App has designed with Blue Accents. According to the new user Interface, Facebook is making this Changes and the App will be whiter look.
The main app header loses the blue color, and the icons get a contrasting look. The navigation tabs below the main header now accommodate two more shortcut icons for videos and profile view, though these weren't available to us even though the new theme was visible.
Few Days ago, Facebook added Dark mode in the Messenger App but, no Dark has found on the Official Facebook. The Latest update Official Facebook isn't published yet. It will be published very soon while Facebook is working on it. After lancing the New Official Android App of Facebook, we will inform you very soon.