Look at what happens a week later after she inserted a rose stem into a potato – it's truly amazing!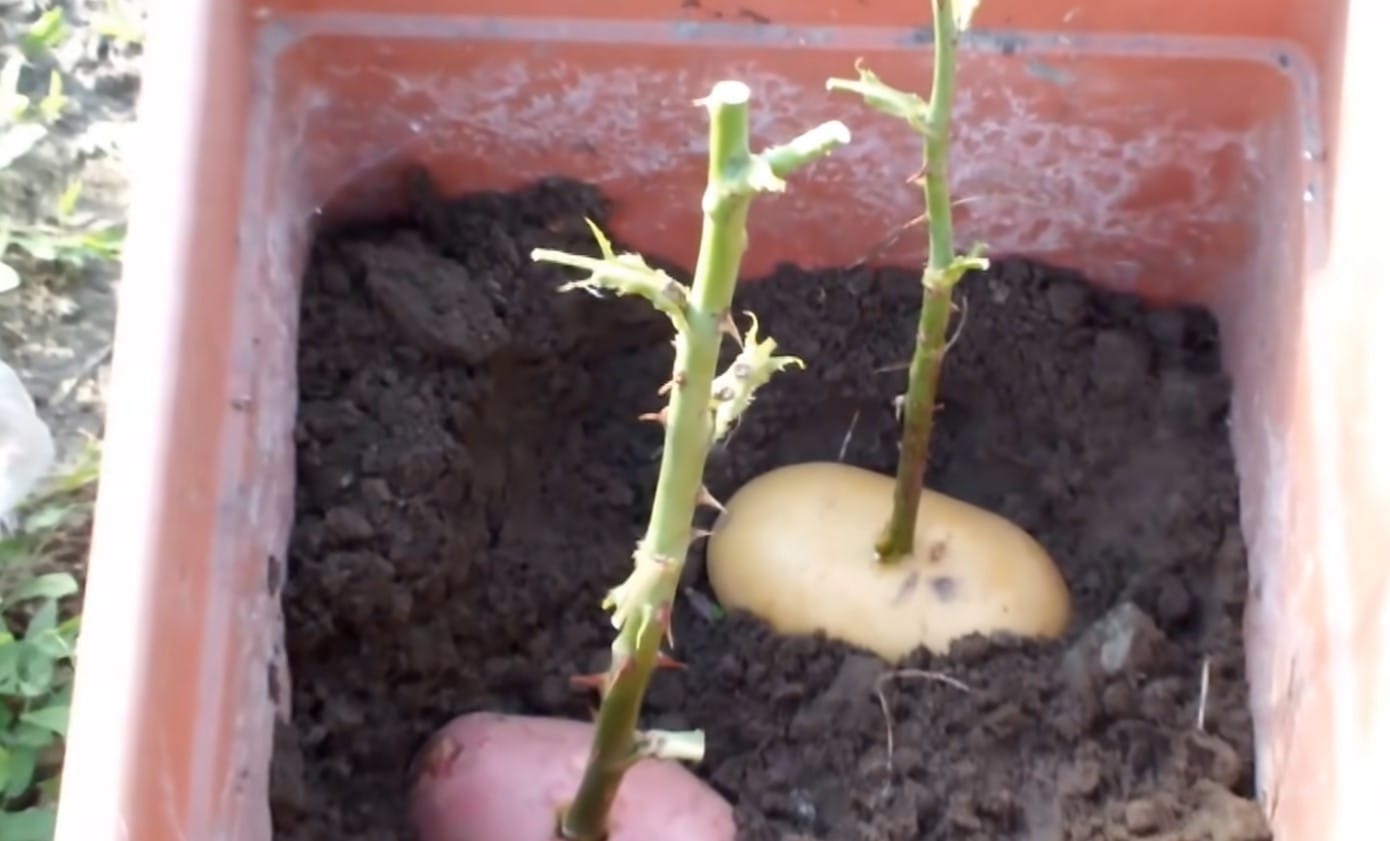 In just a short amount of time, you can turn one single rose into an entire bush bursting with beautiful blooms – and the best part? You don't have to break the bank to enjoy a gorgeous floral display in your home!
We all know how much joy flowers can bring to our lives – from brightening up a room to boosting our overall well-being. However, buying fresh blooms can be costly and they don't last long. Growing your own flowers is not only a cost-effective solution but it also has mental health benefits. Research has shown that gardening can have a positive impact on our mental health.
But not everyone has a green thumb or the time to tend to a full garden. That's why we're sharing an amazing tip that will have you enjoying a garden full of roses in no time – no special skills required! All you need is a single rose, a potato, a plastic bottle, potting soil, and a pot.
Yes, you read that correctly – a rose and a potato! It may sound strange, but it's a proven method that really works.
Transforming a single rose into a beautiful, flourishing bush has never been easier – and it all starts with a simple potato! Here's how to do it:
First, choose a rose that you love and remove all of its leaves. Cut off the head of the rose diagonally, leaving around 3 centimeters of the stem. If the head still looks fresh, you can display it in a small vase for a touch of instant beauty.
Next, take your potato and drill a hole into it that's just wide enough for the rose stem. Make sure the stem fits snugly into the hole without wobbling. Fill the bottom of your chosen pot with 5 centimeters of potting soil, then place the potato on top. Fill the rest of the pot with more potting soil.
Hurry and proceed to the Next Page in order to peruse the directions and view the video!