SSC result marksheet and Equivalent exams result 2019 will be published today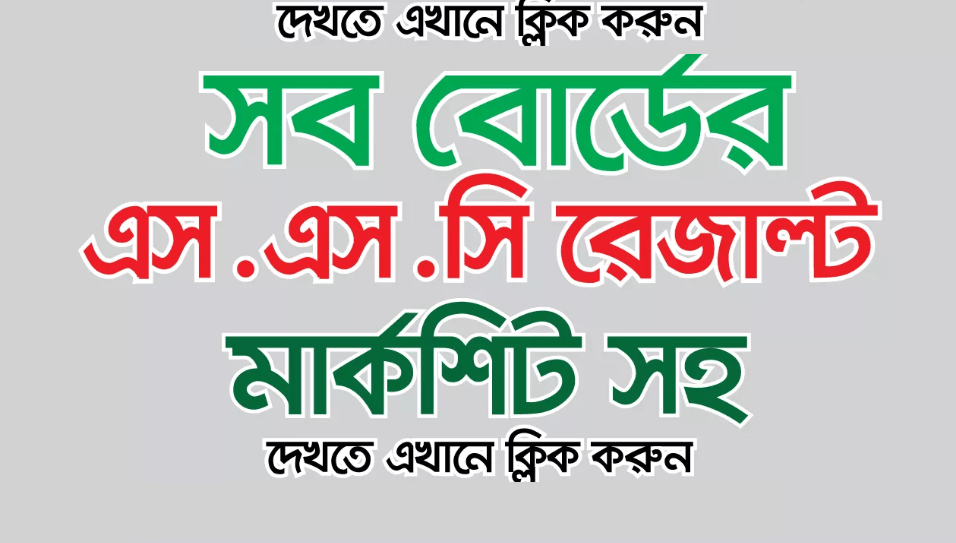 SSC Result 2019 Bangladesh – Secondary School Certificate (SSC) and Equivalent examinations result will be published all over the world today. More than twenty-one lakhs students are waiting for their results.
Inter- education board coordination sub-committee Professor Ziaul Haque was confirmed the on Friday that the result will publish on 6 May 2019. He also said that he will hand over the all board's results to Education Minister Dr. Dipu Moni at 10.30 am in the international Mother Language Institute auditorium.
Then the Education Minister Dr. Dipu Moni will announce the results passing rate and total GPA 5.
Generally, the summary of result handed over to Prime Minister Sheikh Hasina every year. But the PM is visiting London for official matter because this year the Education Minister will take her role at the resulting ceremony of SSC.
The result of SSC and equivalent exam will be available at noon on schools notice board. But students also can get the result from their home by using the online method from the Education Board official website: educationboardrestults.gov.bd. And the students also get the result by via of SMS.
In this year, 2,135,333 students participate in the exam from 28,682 institutions. The written examination was started on 2 February 2019 and end on 26 February 2019.
Server: 1

Server: 2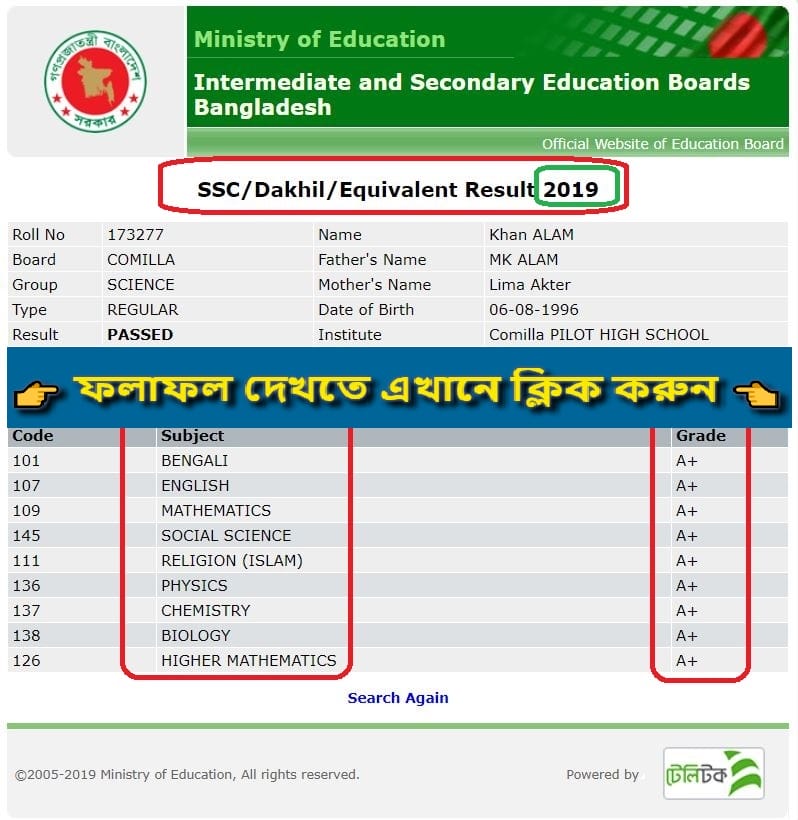 1,700,102 students have participated for SSC exam that under of eight Boards, 310,172 students are sat for Dakhil exam that is under Madrasah Board and 125,059 students sat for Vocational exam that under the Technical Education Board. Of these 10, 64,892 students are girls and 10, 70,441 students are boys. All the best for students those are expecting their result on the day.